Former cyclist Hannah Dines competed at the Rio 2016 Paralympics but was left out of the squad for the Tokyo Paralympics and instead found herself as a pundit on Channel 4.
Initially unsure of what direction to take her career in, the Glasgow-born 29-year-old decided to try a watersport after time competing on land as a cyclist and previously a runner. After stumbling upon surfing, she immediately forged an unbreakable connection with the sport.
"I was really fit as I'd been training up until Tokyo hoping I'd make it," said Dines. "But I was like I need to do something else that will use my fitness and take my mind off the disappointment of not achieving the ultimate goal.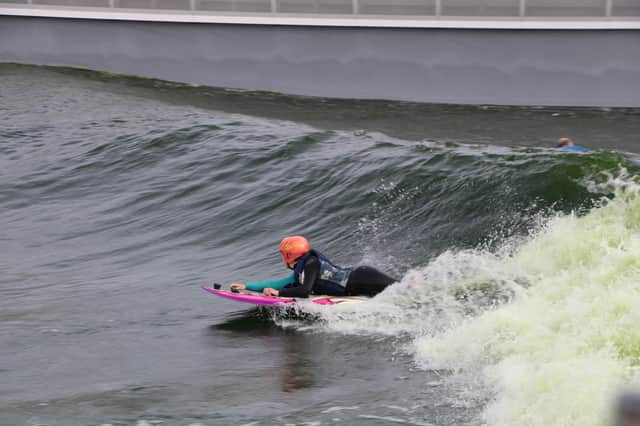 "I went to Wales where there's the only full-time disabled surf team in the world - Surfability. I phoned them up and they invited me to have a go on a surfboard. I loved it so much, but there wasn't much accommodation, and they said: 'Can you sleep in your car? We'll let you surf as much as you want.'
"So I slept in my car and I just went over and over. It was just the best experience ever for around two months, and I realised that it was really something. Then they mentioned that there was a World Championships in this sport, and said that I could be good enough to go.
"Of course, I did go in the end. My last race that year was at the Ostend World Cup in May where I got silver, and then I went to the surfing worlds and came fourth. I decided to really give it a go if I could come fourth in my first competition."
SportsAid Week 2023, the annual initiative, which was launched in 2016, took place from Monday, March 6 to Sunday, March 12. This year's theme was focused on 'Accessibility and Inclusion' as the charity continues to shine a spotlight on the country's most talented young athletes and celebrates the incredible work being undertaken by its partners to support the future of British sport.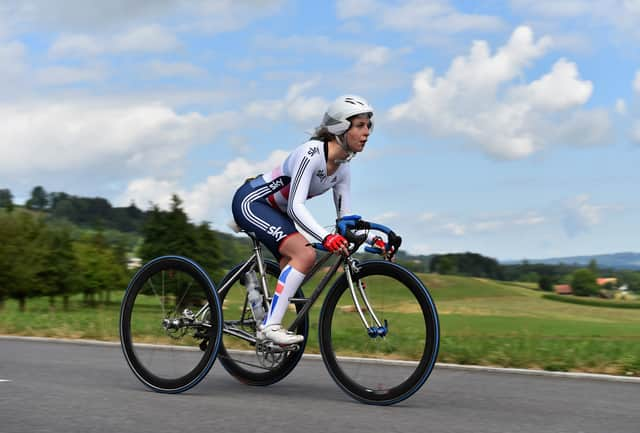 The theme of 'Accessibility and Inclusion' is an opportunity for the charity's partners to highlight their own work in this area during SportsAid Week, with athletes recently revealing that accessibility and the cost of sport are the issues they care most passionately about.
It will also open up discussions on the progress being made, as well as the challenges faced, in the sports sector. Surfing is not a Paralympic sport currently, but Dines still hopes to compete globally - and improve surfboarding at a base level for para-athletes.
She added: "I've been in sport for a long time now and I've got a lot of goals. There's the obvious one of wanting to represent my nation and show that people in Britain can surf well. That's really important as most brilliant surfers are not from our hemisphere!
"Another goal is for adaptive surfing. We have to adapt our surfboards to whatever shape or size and ability we have. The whole of last year, I was developing these specialised grips, and I think that adaptive surfing is so young that people were taking a normal surfboard and drilling handles into it.
"It doesn't look suave or thought-out, and now a company have worked with me throughout the year to create these really stylish handles and legstoppers for people who are prone. I want to be good at my sport and that drives innovation. Media is not necessarily an inclusive space. Unless it's a Paralympic year we don't see many headlines. The more we can say that para-sports go all year round and are quite cool to read about, that would be great."