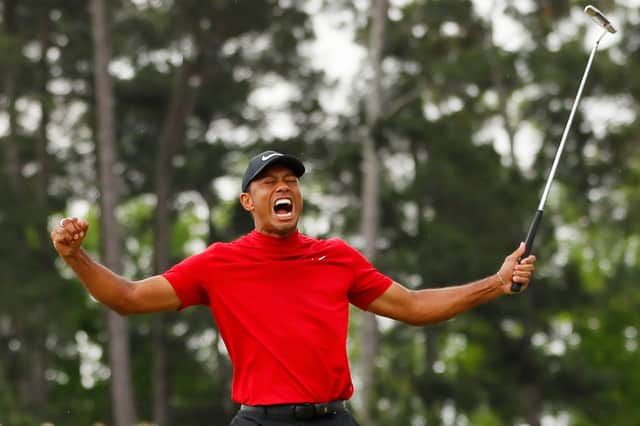 US legend Woods, 45, rated by many to be the finest golfer ever, had to be "extricated from the wreck" by firefighters and paramedics.
Woods was "fortunate to be alive" said a deputy from the LA County Sheriff's Department, who arrived first on the scene of the accident at 7.18am local time on the border of Rolling Hills Estates and Rancho Palos Verdes.
Carlos Gonzalez said the golfer was "not able to stand under his own power" before being removed from a car which had suffered major damage.
He said that the American was wearing his seatbelt and was "still calm and lucid" when he told him his name.
"It's very fortunate that Mr Woods was able to come out of this alive," he added.
Woods, who hosted last weekend's Genesis Invitational, was driving one of the tournament cars when he crashed.
The car reportedly hit a kerb, a tree and rolled over several times.
Tiger suffered "open fractures affecting the tibia and fibula bones" in his lower right leg "stabilised by inserting a rod into the tibia".
Injuries to his foot and ankle have been stabilised with screws and pins and he is expected to make a full recovery.
The 15-time major winner, who has been recovering from his FIFTH back operation, had spoken about wanting to play April's US Masters. This latest setback must put such an ambition way down his priority list.