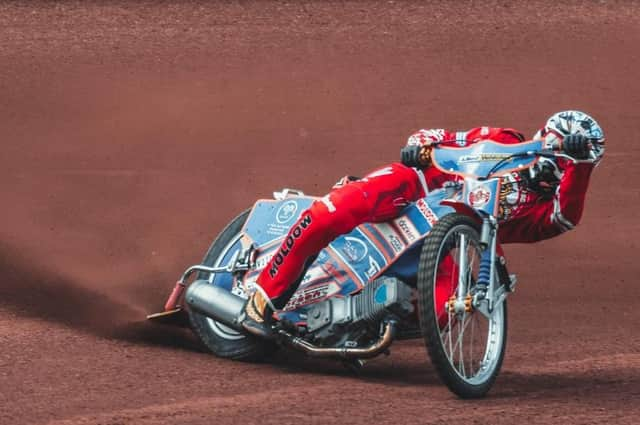 After the weather-induced postponement of their scheduled SGB Championship opener at Plymouth on Tuesday, Tigers' focus has switched to Friday's meeting with Kent Kings.
With the Peugeot Ashfield Stadium unable to host fans for now, they hope it will be all eyes on the Tigers via a new live streaming service which will give fans the chance to tune in via the club website.
The sport's leading commentator Nigel Pearson, who is regularly heard on Eurosport and BT Sport, travelling north to help launch the coverage.
And in future weeks Tigers' TV coverage will be led by another famous face - TV football pundit and former Motherwell defender Craigan, a massive fan of the sport and a regular on the Ashfield terraces.
There is plenty of international interest in this year's side, with Americans Broc Nicol and Ricky Wells joining Denmark's Ulrich Ostergaard and Sam Jensen, and Justin Sedgmen of Australia. Englishmen Craig Cook and Jack Smith complete the septet.
Team manager Cami Brown said: "We're gutted we can't have fans back yet – there's no feeling like winning a match in front a stadium full of noisy and passionate Glaswegians.
"The moment the tapes go up on the first heat of a new season is special, and we'd love to be doing it with supporters new and old.
"But we're aiming to use this as a real opportunity to showcase the thrilling racing that Ashfield can produce to a wider crowd.
"We know fans from across the world are planning to tune in – and that's motivation enough for our guys to put on a real show on the opening night.
"It's the first time since Sky Sports came to Ashfield a few years ago that we'll be able to reach an international audience.
"To help capture that live TV feeling, we're delighted to have 'the voice of speedway' joining us to launch an exciting new era.
"Some of the guys already have races at other tracks under their belts this week. We're delighted with how they've started the season and they're raring to go in the red and white."