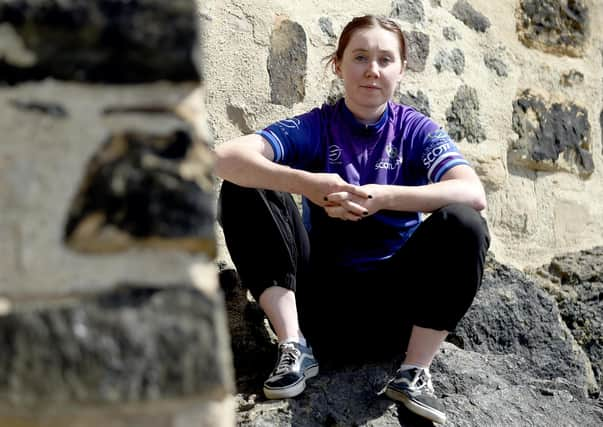 The Milngavie cycling star found it tricky to adjust to the postponement of the Olympic Games when it was first announced, as goalposts were shifted and athletes were forced to adapt to the radical change in their schedule.
And Archibald was ready to hit the ground running in Tokyo, having soared to team pursuit glory in Rio in 2016 and scooped silvers in the event at the previous three World Championships.
Caffeine and meal plans replaced pedals and velodromes and Archibald says those changes have helped her adjust to the 'drastic' setback.
"The answer to how I've found lockdown is usually swayed by how I am in the moment, but I've just had a big coffee and I feel brilliant!" said the 26-year-old, one of 1,100 athletes on UK Sport's National Lottery-funded World Class Programme, said.
"There have certainly been days of self-pity and frustration, as it's been such a drastic shift of our ambitions and plans. But if you contrast that to the wider picture of what society is adjusting to, that bigger picture of what we're interacting with is the leveller.
"I didn't realise how often I grabbed a panini from a coffee shop or a jacket potato at a velodrome!
"I've got a right good system now - my friend runs a company that makes pre-prepped meals, and they deliver our lunches."
Archibald has spent lockdown attempting to remain in tip-top condition as her pursuit of Tokyo glory intensifies.
The cycling star already holds one of the 864 medals secured by Great Britain and Northern Ireland athletes in Olympic and Paralympic action since 1997, with the advent of National Lottery funding 23 years ago kickstarting a remarkable era of success.
Archibald excels in the team and individual pursuit events but was also targeting a spot on the Team GB team in the Madison, despite being pipped to those places by Elinor Barker and Neah Evans at the recent World Championships.
The versatile Archibald is relishing an extra year of preparation and reckons the lay-off has given her the best chance possible of taking the most 'important' Games ever by storm.
"I'm more consistent than I've ever been, and in physiological terms, I think you're going to see a step up for hundreds of athletes," she added.
"The Games bring people together, and the pandemic has given different nations a shared sense of responsibility.
"The global feeling of engagement that only the Olympic Games bring is a really big strength, and with the backdrop of the pandemic, it will be more important than ever.
"And the National Lottery is what creates the Olympic team – cycling being such a successful Olympic sport for Great Britain is literally only possible because of people buying National Lottery tickets."
PLEASE LEAVE IN FINAL PAR – No one does more to support our Olympic and Paralympic athletes than National Lottery players, who raise around £30 million each week for good causes. Discover the positive impact playing the National Lottery has at www.lotterygoodcauses.org.uk/stories/track-to-tokyo and #TracktoTokyo #NationalLotteryAthletes