Kirkintilloch curler Ross Paterson facing big year for Olympic hopes
Kirkintilloch curler Ross Paterson is gearing himself up for a season which will be vital to the pursuit of his Olympic dream in Beijing in 2022.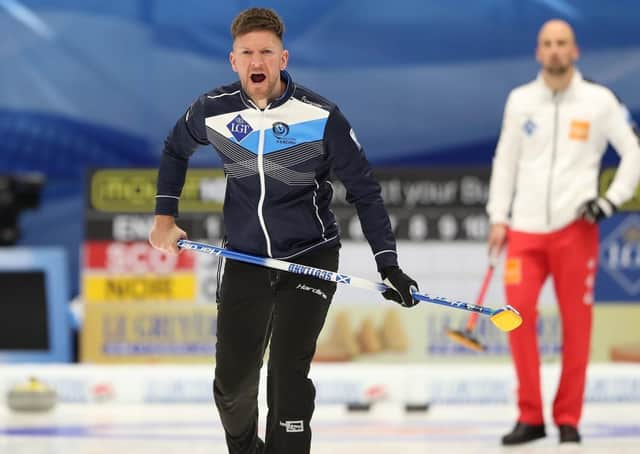 Kirkintilloch curler Ross Paterson would normally be back on the ice by now preparing for a new season. (pic: Richard Gray)
Skip Paterson and his team - Michael Goodfellow, Duncan Menzies and Kyle Waddell - are looking ahead to a new campaign after lockdown cut short last season.
Among the events cancelled last year were the World Championships in Glasgow in March.
And although Team Paterson missed out on selection - rivals team Mouat taking the one available place - the cancellation will have a knock-on effect in the coming season.
Ross explained: "With the Olympics on a four-year cycle the first two years of the Worlds is a bit of a free-for-all, but the two years prior to the Olympics are the qualifying points. Over those two World Championships the top seven teams would get automatic qualification for the Olympics.
"But because the World Championships in Glasgow this year got cancelled it means everything is hinged on the World Championships in 2021."
There's also been a change in the selection process. Instead of the Scottish Champions automatically gaining the coveted Worlds spot, it will be based on performances throughout the season.
That makes it even more important for Ross and his team to start the season well - they just don't know when they can play - or where.
He said: "We're usually back on ice at the start of July but it's been put back until the 27th and even then there's still a lot of health and safety stuff going on.
"The biggest issue for us is going to be travel. The Grand Slams, which all take place in Canada, are the big events for us on the tour and they've obviously got concerns because they are so close to the US and a bit on edge about who they let in.
"Everybody's in the same boat, it's pretty much wait and see what happens. You've got to be prepared but at the same time your expectation levels have got to be realistic."