Biggar Rugby Club welcome prospect of fans return next month
Biggar Rugby Club secretary Mike Booth hopes that his club's 1st XV can restart playing competitive fixtures in front of crowds next month.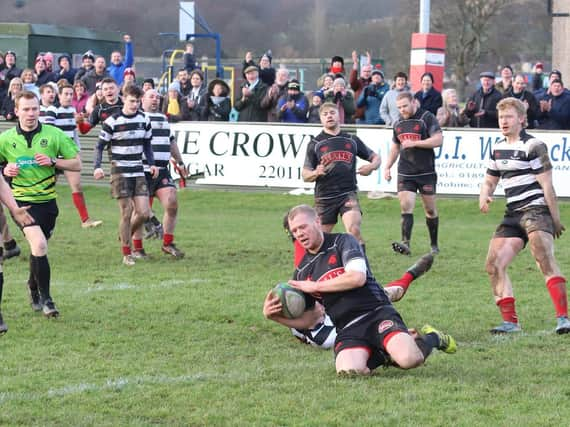 Glasgow Warriors won 15-3 over Edinburgh in front of 700 fans at Murrayfield on Friday in the last round of the Guinness Pro14 season, a trial backed by the Scottish Government allowing supporters back into Scottish stadia for the first time since coronavirus lockdown began in March.
Booth told the Carluke and Lanark Gazette: "I thought it was a good idea. I think it started off well with the 700 people.
"Our fear is that (without fans) we are going to start playing rugby again and not be able to make any income to keep the club going.
"If we're having to pay out to play rugby and we've got no revenue, that's our big fear and I guess it would be so for all the other teams as well.
"I was a little surprised that the number of fans let in was a few as 700, given the stadium holds 67,000."
In the upcoming days, the SRU are due to make an announcement on plans for a format and start date of the 2020-21 Scottish rugby leagues.
Mike said: "We believe it will be a regional conference possibly leading to some kind of cup competition. It could be a mixture of National 1 and Premiership sides."
Meanwhile, south of the border and in a different sport, Brighton and Hove Albion Football Club allowed entry to 2524 fans for Saturday's 1-1 friendly draw against Chelsea at the Amex Stadium.
Like the rugby match at Murrayfield, strict social distancing measures were in place around the ground and for seating in the sparsely populated stands.
Sports fans are taking great encouragement from these recent developments.
Mike said: "Fans at that Brighton game looked a little tighter spaced if you are really testing it (having fans back in stadiums).
"It was a good start, really encouraging."