Half Moon Run indie rockers heading this way on UK tour
Montreal indie rockers Half Moon Run play a six date UK tour in September and they are heading this way!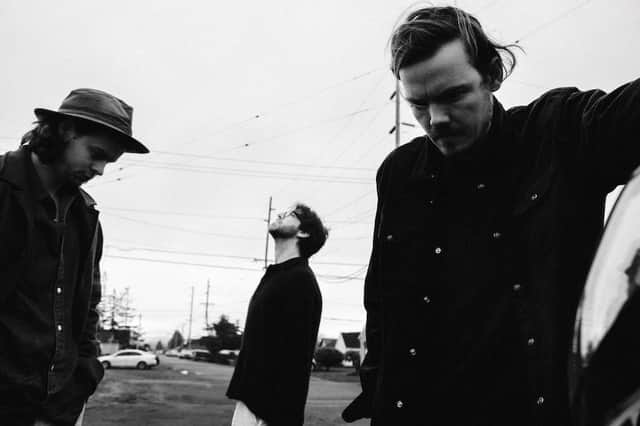 It supports new album Salt, available on various formats now, via BMG Records – buy, download or stream at halfmoonrun.lnk.to/Salt.
The autumn 2023 September tour will play Brighton Chalk (12th), London O2 Forum Kentish Town (13th), Bristol SWX (14th), Manchester Albert Hall (16th), Glasgow SWG3 (17th) and ends at Leeds Brudenell Social Club (18th).
Well-known for their captivating live shows, Half Moon Run are on tour across North America, the UK & Europe.
The band are partnering in the UK and Europe with the Syrian American Medical Society and a portion of each ticket price will go to the US-based charity that has been actively providing medical care in Syria since 1998. SAMS supports 110 medical facilities and over 3,000 medical personnel.
Devon Portielje, Conner Molander and Dylan Phillips, are the band's founding trio and the foundation moving forward – fourth member, multi-instrumentalist Isaac Symonds, left the band in 2020 to move to Western Canada.
Half Moon Run's collaborative power has remained constant and unsuppressed during their 12 years together.
Beauty and sadness; harmony and menace; despair and groove - the blending of contrasting moods is a trademark of the band's writing, and on this new record they've managed to push their own limits of musical chemistry.
Salt sees them revisiting the site of their bond's first forging, bringing new light to musical visions they've carried with them since the beginning. Equally, the album reaches into the future, featuring songs penned during the pandemic which explore the all-permeating anxieties of the current moment. Digging deeper, there's evidence of a spiritual quest of sorts at the roots of Salt, which effectively translates into a budding sentiment of hope.
Half Moon Run's ability to breathe new life into ideas that've been with them since the start has been bolstered by the vision of ascendant producer Connor Seidel, with whom the band previously collaborated on the song, Fatal Line, on Seidel's concept album, 1969.
Salt was largely created at Seidel's Treehouse Studio—an idyllic escape north of Montreal where the band's sketches had space to grow and take form. Seidel encouraged the band to dive deep into their rich archives."While making this record, it felt as if we were boiling down a huge cauldron of musical ideas, trying to reduce it to something elemental. What we were left with was Salt," said the band's Conner Molander.
The album's release has been preceded by the single, You Can Let Go – which vocalist Devon Portielje calls: "a tumultuous, transformative journey through the dark places of the mind towards, hopefully, the light" as well as by the single, Alco, a song decorated by elven textures, making expert use of silence and space in its drop-out chorus, showcasing the band at the height of their mastery of refined song-structures.
"A song I wish Bruce Springsteen wrote," is how Portielje describes the bittersweet folk ballad, Heartbeat, which calls to mind Nebraska's palpable yearning and unflinching examinations of loneliness.
Meanwhile, Gigafire, engages with climate anxiety and environmental destruction, responding to the California wildfires and tragic need for a new term to describe wildfires that stretch over a million acres. A more personal form of destruction is evoked by Goodbye Cali, an immersive evocation of the dangers of life on the road.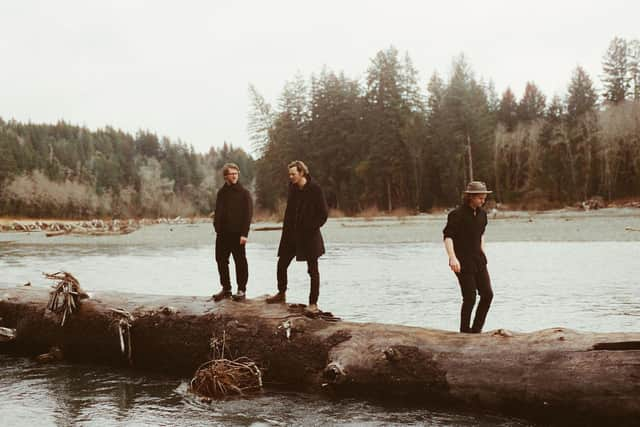 Since Half Moon Run's last album, A Blemish in the Great Light (Glassnote/Universal, 2019), they have put out three releases, two EPs and a collection of reworked "isolation versions" of older songs.
They netted two prestigious Juno Awards, for Adult Alternative Album of the Year in 2020, for A Blemish in the Great Light, and again in 2022 for their EP Inwards & Onwards.
In 2021 they were nominated for Group of the Year and also in 2016 for Breakthrough Group.
Physical LP copies of Salt will be available from September 8 on standard both 180g black vinyl and in a limited-edition sand coloured 180g vinyl.
HALF MOON RUN – 'SALT' ALBUM TRACKLISTING;
4. Everyone's Moving Out East