LISTEN: Golden girl Beverley Knight celebrates 50th with new album and tour
Golden girl Beverley Knight is celebrating her 50th year with a new album and tour - which is heading this way!
Watch more of our videos on Shots! 
and live on Freeview channel 276
Visit Shots! now
LISTEN: In an exclusive chat with Graham Walker – listen here in full – the British soul queen, now also a huge star of West End shows like The Bodyguard, Cats, Sylvia and The Drifters Girl, promised to party with fans like never before on her 50 Tour.
"It's great being 50 I'm having the best time ever. Fans coming to see me can expect a great time. That's the number one thing that you're gonna get if you come and see me in a show. You're gonna have fun. Bring shoes that are comfortable because I want people dancing. It's a celebration," said Beverley, who will showcase songs from new album, The Fifth Chapter, which looks set to chart top 10 this week. She will also perform 'surprise' covers and all her hits, the likes of Shoulda Woulda Coulda and Come as You Are.
GET THE ALBUM: Listen to The Fifth Chapter, out on Tag8/BMG, on all usual streaming and download platforms here or buy in various formats, along with other merchandise, at www.beverleyknight.com.
With knock out performances, like her recent main stage set at Radio 2 in the Park at Leicester – view here – it's easy to see why tickets for her biggest ever tour of the UK are themselves like gold dust.
As she celebrates her landmark year it seemed only right to ask the Shoulda Woulda Coulda star if there is anything she should have done, would have liked to have done or could do in the future?
Beverley, in reflective mood, said: "What should I have done? I don't think I should have done anything differently to how I've done it. I think my life has turned out the way it has for all the right reasons. It's allowed me to craft a career that was built to last. And it's also allowed me to add on this extra string to my bow, of theatre. So yeah, I don't think I would have done anything differently.
"What could I have done? Well, if you'd asked my late great father what I could have done, it would have been law. That wasn't gonna happen because I was fixed on music. But my dad really wanted me to study law. He thought I'd be great as a barrister because I like my back and forth, my arguments and stuff. But I ended up on a stage of of music.
"I'll be doing more music, more theatre, and definitely more in the acting realm. On screen too. It's all in the works. So I'll be busier than ever which answers the would part of Shoulda Woulda Coulda."
The upcoming live shows will see her bring her legendary full live band performing all her classic hits and fan favourites including new songs from the album, like Last One on My Mind and Systematic Overload, which have already had lots of radio air play.
The Fifth Chapter, her first new studio album in seven years, saw her partnering with a wealth of songwriting talent, including Diane Warren, Evan Bogart, Sebastian Kole, Ollie Green and Andrew Roachford, as well as being co-produced with the likes of Jimmy Hogarth, AC Burrell, Mitch Allan & Josh Cohen/DJ Walde.
It covers the kaleidoscope of Beverley's soul influences from disco, R&B, funk, gospel through to northern soul and big ballads.
The album is a spectacular journey through the inspirations that have defined her incredible career.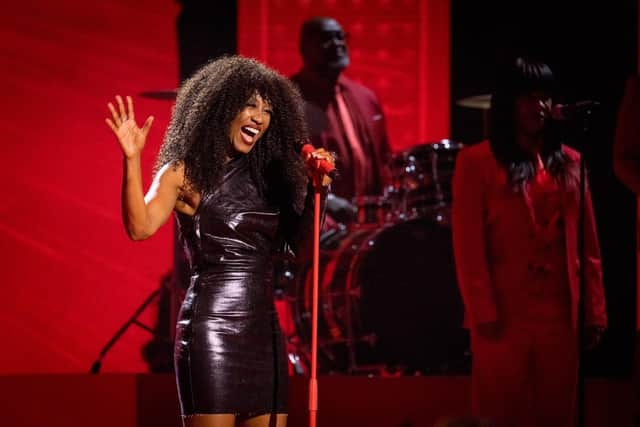 She said: " I wanted to do a new studio album of original material. I did do a little bit of writing but mostly turning songwriters was, in all honesty, for practical reasons. I've got this dual career with theatre and acting. And there's been so much of it and so many projects that have been taken on board that I just didn't have the willm the bandwidth if I'm honest, with you to sit and then go into studios, write songs and all of that. So I wanted to turn to songwriters. And I'm glad I did because in so doing they have helped me to bring a newer and a fresher sound to this record.
"Songwriters will will take you in areas as a fellow songwriter perhaps that you wouldn't have naturally gone yourself. Because I've opened up to other songwriters, they've pulled me in to different things. And as a result, the album is this great big kaleidoscope of all of my musical influences, explored fully."
No stranger to the spotlight, Beverley can do it all. An Olivier award-winning star of the West End stage, Saturday night TV regular on the latest series of Starstruck, and an astounding singer with a prolific music career. She finds herself aged 50, bigger than ever.
The reception to her new music cannot be more proof of that. First single Last One on My Mind was instantly Radio 2 Record of the Week and follow up Systematic Overload was second most played track on the network.
She has had several Top 10 albums and sold over a million albums in the UK, with four gold-certified. Her most recent studio album Soulsville went straight into the UK Top 10.In recent years, Wolverhampton born Knight has forged a formidable parallel career in theatre.
Her West End debut was the starring role in The Bodyguard followed by leading the Tony winning Memphis The Musical. At the request of Lord Andrew Lloyd Webber she joined the cast of Cats, playing the iconic role of Grizabella. 2021 saw Beverley lead The Drifters Girl at the Garrick Theatre as the formidable manager of soul group The Drifters, which was Olivier nominated Best New Musical, and Beverley for Best Actress.Starring to huge acclaim as Emmeline Pankhurst in Sylvia at The Old Vic, Beverley won Best Actress in a Supporting Role in a Musical at the Olivier Awards in April. The show also received nominations for Best New Musical and Best Choreographer.National treasure Beverley was awarded an MBE in 2007 for services to British music and charity, has won three MOBO Awards, been nominated for Best Female at the Brit Awards 3 times, Best Actress at the Olivier Awards twice, and Best Female at the prestigious Mercury Music Prize.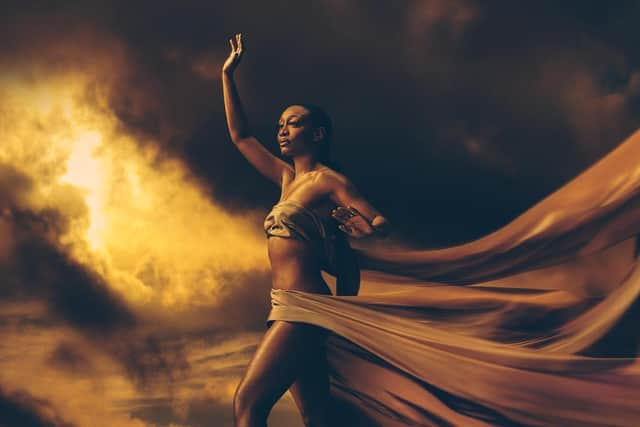 19 - Cardiff St David's Hall
21 - Aylesbury Waterside Theatre
24 - Nottingham Royal Concert Hall
16 - Glasgow SEC Armadillo
29 - Northampton Derngate
31 - Leicester De Montfort Hall
02 - Liverpool Philharmonic Hall
03 - Manchester Bridgewater Hall
04 - Birmingham Symphony Hall
06 - Cambridge Corn Exchange
10 - Stoke-on-Trent Regent Theatre
11 - Bournemouth Pavilion
13 - Southend Cliffs Pavilion
23 – London Royal Albert Hall
24 – Wolverhampton The Halls
Connect with Beverley Knight