Ozzy Osbourne has announced his retirement as he is forced to cancel his UK and Europe tour which was set to kick off in May. The tour included a show for fans in Glasgow at the OVO Hydro. The 74 year-old rocker said he is "not physically capable" of touring following a major accident.
The 'No More Tours 2' live shows in the UK and Europe had been pushed back several times, before being rescheduled for 2023, due to health issues and the pandemic. The Prince of Darkness was scheduled to give performances in Birmingham, Nottingham, Newcastle, Glasgow, Manchester, and Dublin in May and June of this year.
Ozzy , whose real name is John Osbourne, has been best known throughout his heavy metal career as the 'Prince of Darkness'. Osbourne was lead vocalist of heavy metal band Black Sabbath, which he formed in 1969 alongside guitarist Tony Iommi, bassist Geezer Butler and drummer Bill Ward.
Osbourne took to his social media to post his statement informing fans of the cancellation. The post read: "This is probably one of the hardest things I've ever had to share with my loyal fans. As you may all know, four years ago, this month, I had a major accident, where I damaged my spine.
"My one and only purpose during this time has been to get back on stage. My singing voice is fine. However, after three operations, stem cell treatments, endless physical therapy sessions, and most recently groundbreaking Cybernics (HAL) Treatment, my body is still physically weak."
He thanked his fans for "patiently" holding onto their tickets for "all this time" but he has now "come to the realisation" that he is not "physically capable" of doing the upcoming European/UK tour dates.
"Believe me when I say that the thought of disappointing my fans really F**KS ME UP, more than you will ever know. Never would I have imagined that my touring days would have ended this way. My team is currently coming up with ideas for where I will be able to perform without having to travel from city to city and country to country," he added.
He ended the message by thanking the fans saying: "I want to thank my family……my band…….my crew……my longtime friends, @JudasPriest, and of course, my fans for their endless dedication, loyalty, and support, and for giving me the life that I never ever dreamed I would have. I love you all…"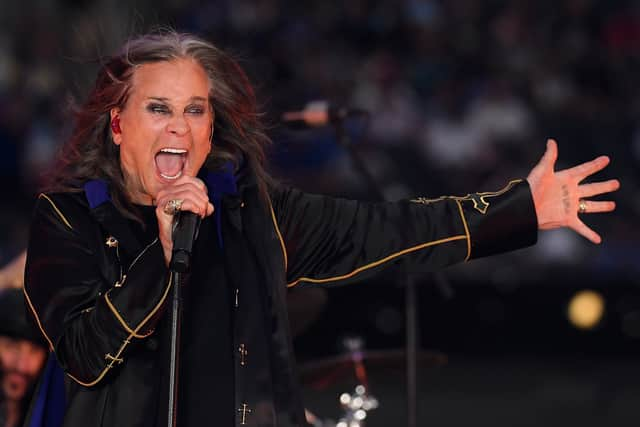 How to get a refund for Ozzy Osbourne gig