Don't miss the Clydesdales tomorrow at Lanark Agricultural Centre
George Harrison of Hillside Farm in Lesmahagow was one of the original founders of Lanark, Biggar and Peebles Foal Show.
Watch more of our videos on Shots! 
and live on Freeview channel 276
Visit Shots! now
Apart from one year during the war, the foot and mouth outbreak in 1967 and the pandemic in 2020 and 2021, it has been staged every year since.
While George and his son, also George who picked up the baton, have both now sadly passed, the show remains a Harrison family affair.
For George senior's grand-daughter Shona Harrison (68), who has two Clydesdales of her own, has continued in their footsteps.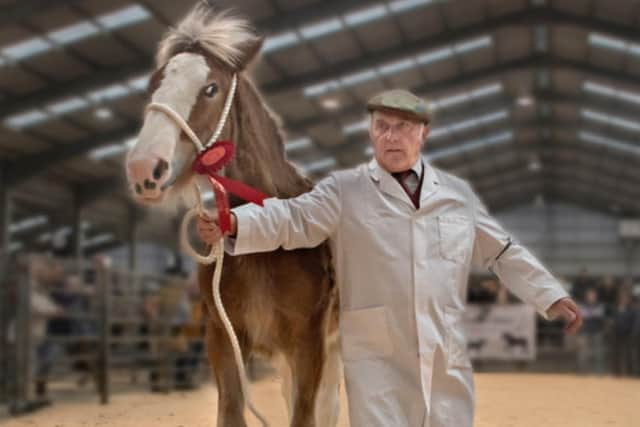 Indeed, this year's show at Lanark's Agricultural Centre on Saturday will be a real family affair – the youngest taking part is George's great-great grand-daughter, Louise (12), who will be manning the raffle and tombola with the oldest, George's cousin, Sheila Westworth (75).
Shona's sister Hazel will also be lending a hand, along with her daughter-in-law Hazel Sturgeon who has helped promote the show on social media.
Her son and daughter have also been roped in to lend a hand on Saturday, when the 82nd annual show is staged at the agricultural centre.
It's clear when speaking to Shona how passionate she is about keeping the family tradition alive.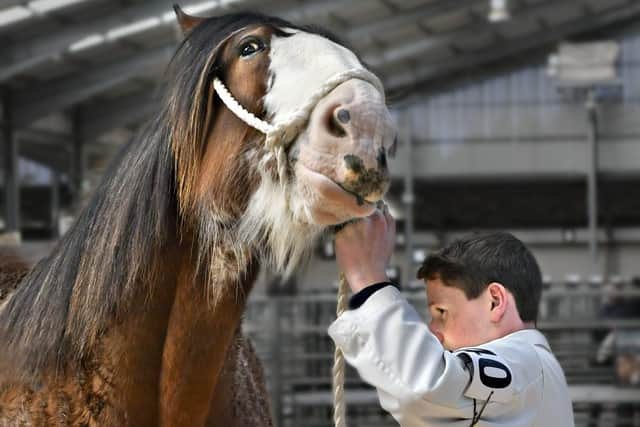 She said: "We've got the whole family involved – with George's three grand-daughters, great grand-daughters and great- great grand-daughter all lending a hand this year.
"My Uncle George took over from my grandad and I've been involved since he passed in 1988 – so more than 30 years.
"I'm hoping to get to the 100th show and then, hopefully, someone else in the family will take on the job – we seem to inherit work, rather than riches!"
Sadly, the number of Clydesdales have also dwindled over the years; these days, the confined area for Lanark, Biggar and Peebles entries will be lucky to have two to three horses.
However, with the Might y Clydesdale statue unveiled last year and breeders and showers coming from all over the UK, the show on Saturday will see around 30 foals and horses competing for the prizes, judged by Sandy Aitken from the north of Scotland.
Shona said: "In 1998, there were 22 studs in South Lanarkshire, now there are only five; in North Lanarkshire there were 15 and it's down to four.
"People are riding and driving Clydesdales while breeding numbers are going down but we're hoping the numbers will go up again in future."
The show on Saturday opens to the public at 9am, with judging at 10.30am and closes around 1pm, with admission free for all ages.
Shona added: "The tombola and raffle helps us to fund the show every year so we want as many people as possible to come along and support the event.
"This is, after all, where Clydesdales originate; it's also a great chance to get a selfie with a real horse at the Mighty Clydesdale statue."