Museum's new exhibition: From Biggar to the Olympics
To commemorate the British Curling team winning a gold medal at the Winter Olympics at Chamonix in 1924, an exhibition to mark the 100th anniversary of the event is being staged.
Watch more of our videos on Shots! 
and live on Freeview channel 276
Visit Shots! now
Organised by Biggar Museum, in collaboration with The Scottish Curling Trust, Curling – From Biggar to Olympic Gold will open on Friday (November 17) and run until March 24.
Biggar was the chosen location for this exhibition as three of the gold medal winners – Willie K Jackson, Thomas B Murray and Laurence Jackson – all hailed from the town.
The fourth recipient was Robin Welsh from Edinburgh.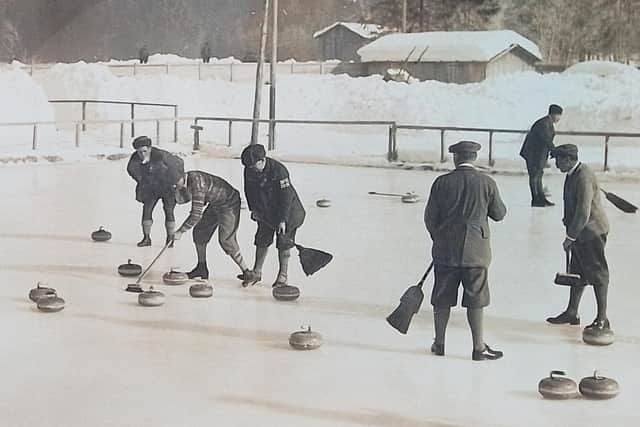 Sharon Bradley, museum trustee, said: "As January 1924 advanced, it was not clear if a curling team would be represented at the games.
"The curling event was planned for the end of the month and it was felt that it could not credibly be held without the Scots as they already had great success representing Scotland in Canada.
"After much deliberation, at the last moment, Scotland's Willie Jackson, the finest curler of the period, plus two men he played with regularly and Robin Welsh were on the train from Edinburgh.
"Their curling stones secured in the guard's van, they reached Paris and then spent 13 hours on a train to Chamonix.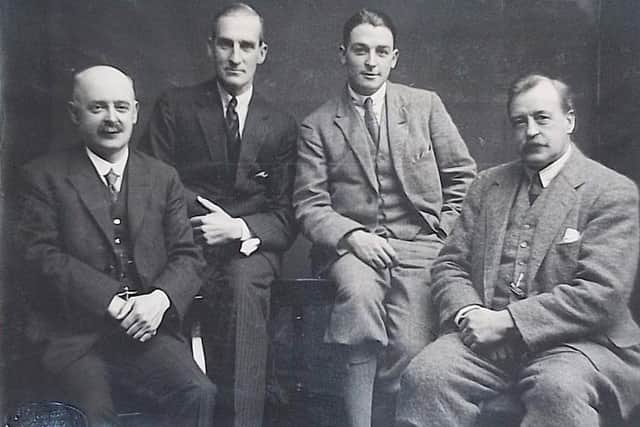 "When they reached the Alps, they found that they had only two opponents, the French who had been trained by 'a man from Glasgow' and the Swedes.
"There had been talk of a Swiss presence but, despite Switzerland being only ten miles away, it did not materialise. Britain beat both France and Sweden, and so became Olympic champions.
"The telegrams which brought the news to Edinburgh are still preserved and will be on display at the exhibition. The four Scots were each awarded a gold medal which, like other Olympic golds, was made of silver with a thin layer of gold on top."
Unfortunately, the win was overshadowed that year when Eric Liddell won his Gold Medal at the summer Olympics in Paris.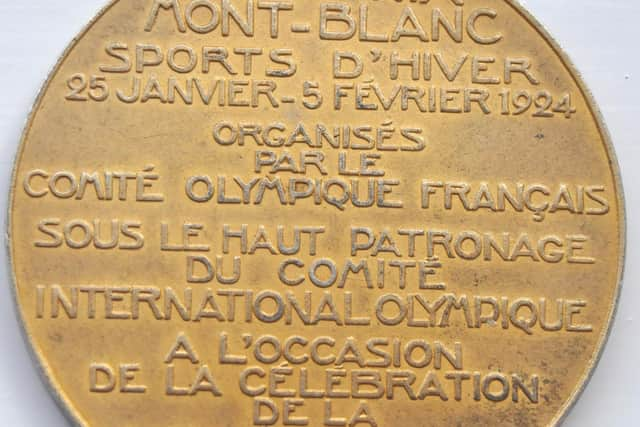 Curling was dropped from the Olympics after 1924. There had not been enough interest in it or enough competitors. It might have been different had the Canadians been present – there were more curlers in Canada than anywhere else.
The Biggar curlers never had a chance to defend their title, though the higher standard of play at Haymarket afterwards probably gave them greater challenges, as this period became the heyday of the amateur sport.
As well as being farmers, the Jacksons had businesses as auctioneers and in the supply of meat to the English markets, and Tom Murray was a successful breeder of sheep and cattle.
Robin Welsh was an international rugby selector and a member of Edinburgh Town Council. Laurence was known as the 'best shotmaker in Scottish Curling'.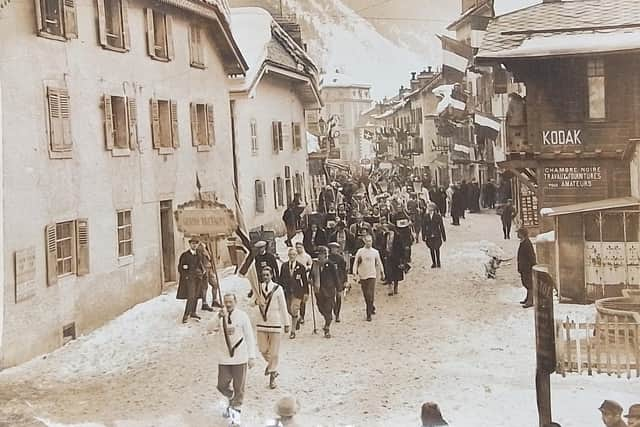 Curling did not return as an official Olympic event until 1998.
Murray and Willie Jackson continued their highly successful curling careers in Scotland – both stood at the pinnacle of the game for an amazing 25 years.
Curling was once an outdoor game, played on natural lochs or stretches of standing water.
The game was often played on rough ice which made the curlers' strength important. Curling grew in the Scottish countryside, the sport of farmers of all kinds – outdoor work like ploughing was impossible during the time when, as curlers put it, 'the ice is bearing.'
Sharon added: "Upper Clydesdale was ideal country for the game, with reliable rainfall and at a height which encouraged hard frosts.
"The exhibition at Biggar Museum celebrates their success, displaying some of the Jacksons' medals and the albums in which Tom Murray recorded his travels and victories."
Biggar Museum is open 10am to 5pm, Tuesday to Saturday, and 1pm to 5pm on Sunday until December 17.
From January 6 to March 24, it will be open on Saturday 10am to 5pm and Sunday 1pm to 5pm.
The curling exhibition will be open from November 17 to March 24.
Biggar Museum's collections explore 14,000 years of rural and small-town life in Biggar and Upper Clydesdale.
The museum helps people explore the area's rich archaeological, social and historic heritage and focuses on the people who have lived and worked there – from prehistoric times up to the mid-20th century. Objects on display illuminate a small part of their ordinary and extraordinary lives.
In addition to galleries, the building encompasses an archive room, stores, shop and a separate area for temporary exhibitions.
Described by one Trip Advisor reviewer as "a small museum packing a mighty punch", many visitors find enough to do for an hour or longer...so take your time!
Officially opened by The Princess Royal on October 16, 2015, it is now Visit Scotland five-star rated.
An independent museum, it is run by Biggar Museum Trust and is a registered charity.