SNP MSP Clare Adamson is backing Scottish Games Week 2023
The second annual Scottish Games Week will take place from 30 October to 3 November 2023. Ms Adamson, MSP for Motherwell and Wishaw, is set to host a debate in The Scottish Parliament to mark the initiative.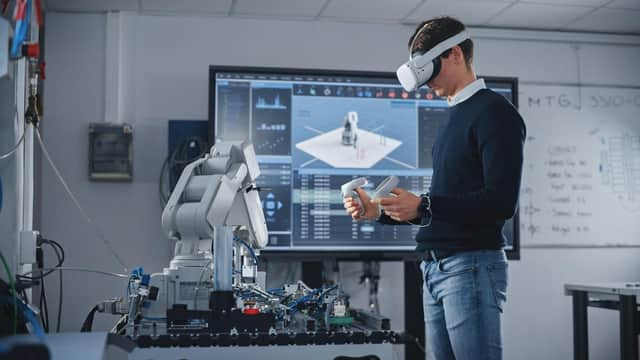 The week is organised by the Scottish Games Network, with support from the Scottish Government's Scottish Tech Ecosystem Review (STER) fund, to focus on videogames and position the games sector as a crucial part of Scotland's digital future.
Scottish Games Week was launched in 2022 as the first-of-its-kind celebration of Scotland's booming games industry. The week will bring together game developers, publishers, educators, and policymakers through in-person or online events which put games created in Scotland in front of a global audience
Ms Adamson said: "Scotland has played a pioneering role in the evolution of the games sector since the 1980s. The industry in Scotland has produced some of the world's most popular games but we want to focus on the future.
"The games sector eclipses traditional entertainment media – generating significantly more global revenue than the movie and music industry combined and giving a perfect platform for creativity, innovation, and skills.
"We want to change perceptions around videogames as mere playthings. Gaming technology is rapidly developing and it has an astounding array of applications across education, healthcare, social inclusion, culture, and environmental policy.
"In my own Motherwell and Wishaw constituency, the Wishaw YMCA is running a flourishing Esports Academy. It has proven to be a hugely popular social activity which young attendees with their confidence, creativity and problem solving skills.
"The sector has enormous growth potential in Scotland. Scotland-based games development companies are worth around £350 million to the Scottish economy but I want to see the games sector given a renewed focus in our policymaking.
"Scotland can cement its place as a world leader in gaming by looking to countries such as Finland, where the games sector drives skills development, employment opportunities and generates over £2.4 billion for the Finnish economy thanks to a focus on start-ups, investment and new businesses.
"I believe the games sector can be at the heart of Scotland's digital innovations and games technology can be used to address a host of societal challenges that we face.
"There is more we could be doing make the games sector a key part of Scotland's digital ecosystem. We need to take this sector seriously; Scottish Games Week 2023 is the perfect place to start."