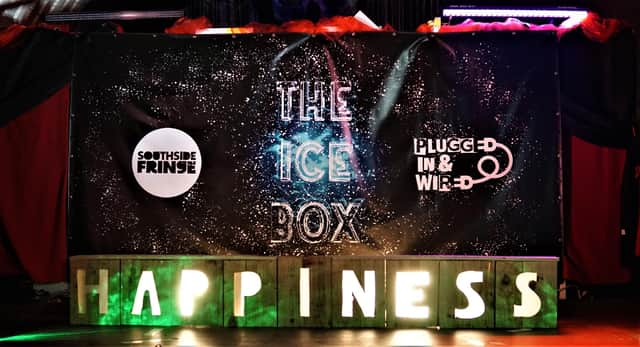 The 'alternative' Southside Fringe, will include a variety of performances from comedy, music, cabaret, literature and much more, in the comfort of their very own home. (Photo: Francesca Lacey)
Dedicated to supporting and encouraging creatives in the Southside, the virtual event will see over 50 acts like headliners Viv Gee, Becci Wallace and Cloud of Starlings share the virtual festival stage with some of the newest, brightest creatives the area has to offer. Following the cancellation of Southside Fringe's 2020 edition due to the COVID-19 pandemic, organisers were determined to provide an outlet for comedy, music, spoken word, cabaret, literature, food and drink and more in 2021.
Corinna Currie, Managing Director of Southside Fringe said: "As a community-led festival, it's so important to all of us at Southside Fringe to provide support and encouragement to our local creatives, whether it's comedians, musicians, performers or writers - these artists, deserve platforms and opportunities to find their audiences, despite lockdown measures. Additionally, venues, like our festival partners, The Icebox Arts & Music Centre need vital lifelines to survive in the absence of live gigs.
"Our cancellation of 2020's festival had a profoundly damaging effect on our registration process, which was in full swing, and saw us offering refunds to the 45 events and 26 venues that had signed up with us prior to lockdown. Our festival averages are 150 events and 40 venues and many applications in process were withdrawn. Work had begun on our large outdoor community launch, which in 2019 attracted over 4000 Southsiders to celebrate with us at the Civic Square at Langside Halls.

Most Popular
"It was devastating to the team to not be able to deliver our festival. The cancellation led to not only our festival being financially impacted, but to some 200+ creatives losing income. This pandemic has impacted so many industries, but especially the arts community.
"However, creativity is in our blood and we're delighted to be able to host our virtual Plugged In & Wired. We've received incredibly heart-warming feedback from the acts, thanking the festival and venue for giving them hope and keeping the arts alive through such uncertain times. We can't wait to announce more of our incredible acts over the next few weeks. We'll see you all (virtually) next month!"
With assistance from Glasgow City Council via the Local Area Partnerships, Plugged In & Wired will provide a vital platform for creatives who deserve recognition for the work they've continued to produce through lockdown, including talent like cabbage carrying cabaret comedian Gabriel Featherstone, or writer and performer Sean Wai Keung who tackles issues of race and identity through his prose and spoken word.
As the biggest community organised event in Glasgow, the annual festival brings together like-minded artists and entertainers, connecting them with Southside businesses, venues and the community as a whole. The creativity and collaborative ethos of the festival ensures a stand-out event each and every year since 2013, raising the profile of Glasgow's glorious Southside and all it has to offer.