First ever Milngavie Street Party promises 'something for everyone' as independent showcase gets set to welcome revellers later this month
A new summer spectacular is set to help Milngavie sizzle later this month – just as long as the weather plays it's part.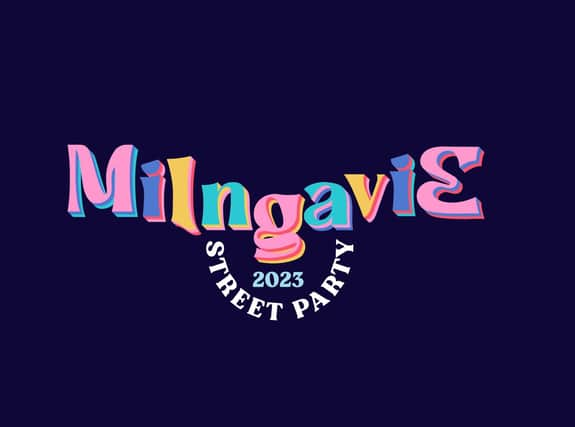 The inaugural Milngavie Street Party will bring up to 1000 revellers to the town, as they get set for a day of food, drink, music and dancing.
Organised by the team behind local venues Finsbay, Fullbacks and Charlie's Loft, the August 19 event takes over from where the Milngavie BID events previously left off – and local lad Billy Milligan "can't wait" to welcome everyone to town.
He told the Herald: "I'm really looking forward to being able to do something like this in my home town.
"It's been a tight turnaround to pull everything together, but I'm delighted with what we've organised and I think it's going to be a great day for the town."
Taking place on Main Street near the war memorial and clock, the ticketed event runs from 12pm-7pm, with just a handful of briefs still available online.
On the day, revellers can expect an array of street food, craft Scottish beer and spirits, and fantastic entertainment.
That comes in the form of bands like Tom Mcguire & The Brassholes; jazz drummer Roan Anderson; jazz pianist, Ewan Johnston, former Scotland internationalist turned DJ, Adam Ashe; and State Bar Blues Band, to name but a few.
Offering "something for everyone", other forms of entertainment come in the form of Magic Montell – the 2022 UK magic circle winner; All Star Face Painting; dancers and performers; and much more.
Billy, a former promoter and DJ, was keen to keep things in house as much as possible, but wanted to ensure that the event benefited the local area.
That included using local businesses and service providers where possible.
He added: "As much of what we need as possible, is provided by local businesses.
"We have a few stalls taken on by local shops and eateries, local gin and beer on show, and local artists performing."
Once the main event wraps up, there will be some after-show events at some of Billy's town centre venues, which are sure to be the place to go.
That will include a 'pizza jam' with local artists providing the entertainment as people continue to enjoy the food and drink on offer nearby.
Having only publicised the event at the start of July, Billy and his team have worked hard with the local authority to pull everything together to put the event on.
He added: "This is a unique, independent event with fun at the helm.
"We're have a varied range of high quality entertainment and diverse range of musical styles that caters for all.
"You never know; you might end up face painted, drinking craft beer and dancing to funk, soul, blues jazz or pop.
Information about the event can be found online at milngaviestreetparty.com, with updates available on social channels such as Facebook and Instagram.