Jim Cairns founded the butchers with his late dad Henry in 1984; his son Jamie joined the family firm 23 years ago. Both are delighted that their Scotch Pie and Haggis Savoury Pie went down a treat with the competition judges.
Jamie said: "It's the first time we've entered so we were proud and delighted to secure silver awards for two of the six pies we entered.
"It's a prestigious event and competition is fierce, with big companies taking part.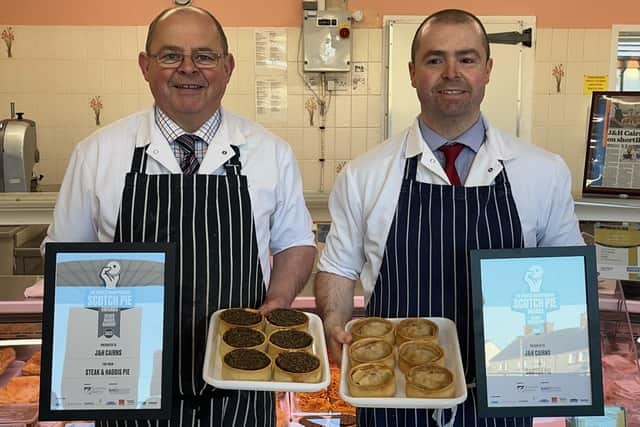 "It's a great platform to get our name out there; the awards will be going up on display in the shop."