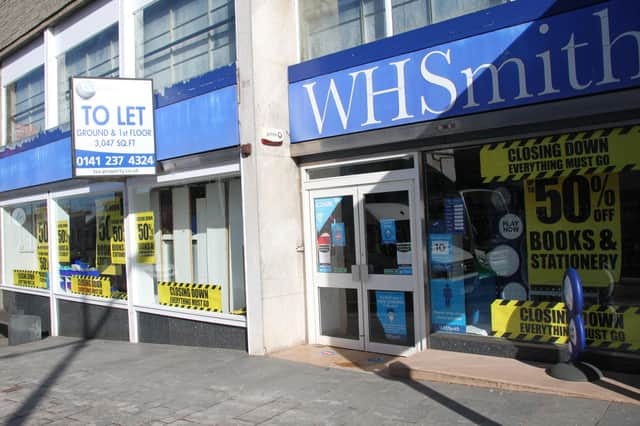 News that WHSmith in Lanark High Street will close in May has been met with dismay.
As well as potential job losses, it is yet another prominent name leaving the town. A company spokeswoman said the store would close its doors next month.
She said: "Unfortunately, we are unable to continue to trade viably from this location and the decision has been taken to close the store in May when our lease terminates.
"As one of the largest supporters of the UK high street, we are disappointed to be losing our presence in Lanark.
"We would like to thank all our customers for their support and for shopping with us.
"We are also extremely grateful for the commitment of our in store colleagues who we will support with this transition and redeploy to nearby stores, where possible."
Antonia Pompa, manager of Discover Lanark Business Improvement District, said it was "very disappointing".
She continued: "First and foremost, we must think of the impact on the members of staff who are an important part of the town's business community but also on the store's many loyal customers.
"The loss of any business is a big challenge and the pandemic has been very tough on the High Street's big names, with many store closures.
"In the short term, encouraging new businesses into the town will not be easy. Over the last 12 months we have faced a series of lockdowns with minimal footfall in the town centre and almost no visitors.
"The staged reopening of businesses is positive news for the town and we need to build footfall back up safely. That means starting with local people who are loyal to the town and its businesses."
To support this, Discover Lanark will be launching a marketing campaign in early summer. It also plans to build on last year's successful Space @ Hyndford Place outside seating area and a family themed trail to encourage locals into the town during the school holidays.
Lanark Community Development Trust hopes another tenant can be found for the hole left by WHSmith.
Chairwoman Sylvia Russell added: "We're very sorry to see another business close its doors.
"WHSmith is a large shop which means another empty property in a prominent place on our High Street."