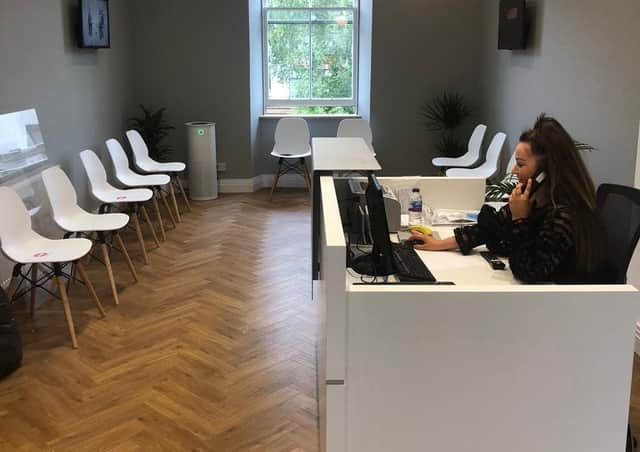 Dentists Kenneth McDonald, Stuart Fullerton and Rory Stewart along with good friends Robbie Chrystie and Ewan Stewart took on the 5 Ferries Cycle Challenge last month and raised the funds for The Teenage Cancer Trust.
The challenge, over 54 miles taking in a number of islands on the Firth of Clyde, was in memory of their young friend Murray who sadly passed away last year at the age of 22.
Kenneth said: "We were overwhelmed by the support of our patients, friends and families who gave so generously for this amazing charity.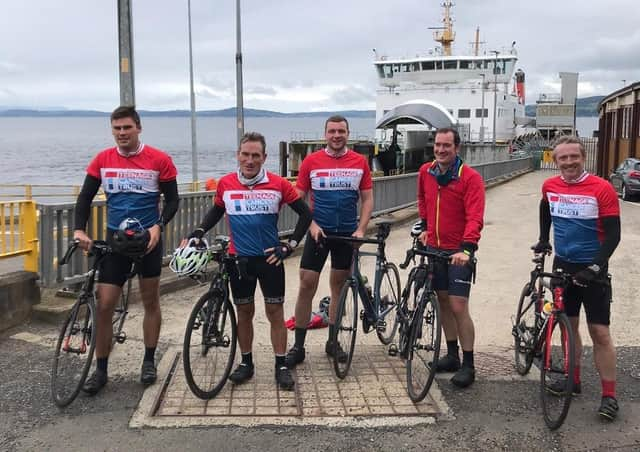 "Special mention has to be made to Linda Motherwell, our practice manager who continued to promote our fund raising efforts throughout lockdown. You can still donate at https://justgiving.com/allander-dental-care-5ferriescycle
Allander Dental Care is welcoming back patients as coronavirus lockdown restrictions ease.
The practice had already been open for emergency treatments but says it is now able to resume more regular visits following the recent announcement from Scotland's Chief Dental Officer.
Kenneth McDonald, partner at Allander said: "The team effort has been fantastic as we've moved through the different phases of lockdown.
"As a group, we've been able to share knowledge, advice and protocols to enable us to safely open our practice in line with national directives from The Chief Dental Officer.
"During closure the practice has undergone an extensive refurbishment and social distancing and hygiene procedures have been put in place.
"In the month since closure we were able to resume non-aerosol emergency treatments and with rigorous staff training we have refined all of those procedures.
"Now every member of the team is extremely comfortable in how to make the process as simple and easy as possible for patients, while keeping them safe.
"In addition, air purifiers have been installed in our waiting room and treatment rooms to ensure surgically clean air."
However, Mr McDonald urged patients to avoid calling the practice to request a routine check-up over the next couple of weeks as they are continuing to treat emergency cases and work through a backlog of issues.
The next priority is to rearrange cancelled routine appointments scheduled between March and July.
Patients are now asked to observe a range of safety procedures, including filling in forms digitally beforehand.