Fears beer duty will fall flat for East Dunbartonshire brewer
Concerns have been voiced by local politicians over proposed changes to the Small Brewers Duty Relief.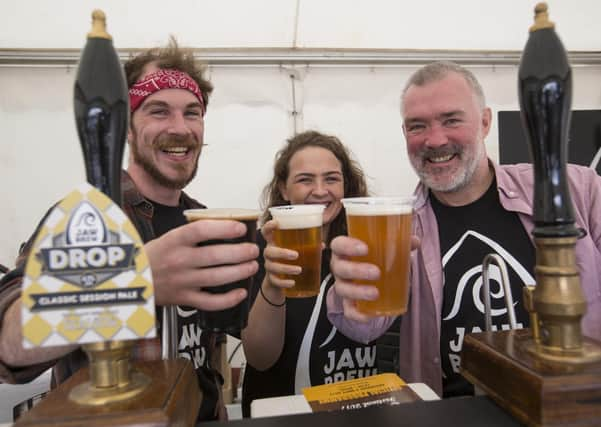 Rona Mackay MSP and the office of Amy Callaghan, MP for East Dunbartonshire, have written to George Eustice, Secretary of State for Environment, Food and Rural Affairs, with their fears.
The UK Government recently announcedits intention to reform the Small Brewers Relief (SBR), a discount on beer duty of 50 per cent to brewers producing under 5,000 hectolitres with relief graded up to 60,000 hectolitres.
The SBR was introduced to help small brewing businesses compete with companies which trade across the world.
However, the UK Government has proposed to reduce the 50 per cent duty threshold from 5,000 hectolitres to 2,100 hectolitres, considerably increasing the tax burden on small brewers.
This relief, introduced in 2002, has been credited for contributing to the significant expansion of micro and craft breweries in Scotland, including the successful Jaw Brew in East Dunbartonshire.
Jaw Brew, based in Milngavie, is a family-run business.
Since opening in 2014, the firm has won numerous independent beer awards.
In a joint letter to the Secretary of State, the East Dunbartonshire parliamentarians have urged the UK Government to think again and consider the impact this will have on a large number of small businesses in a highly successful sector of Scottish industry.
They state: "It is hard to understand why the UK Government is considering this action given the current circumstances. Businesses, and especially small businesses, need our help more than ever right now.
"A reduction of this scale in the Small Brewer Relief will hit small businesses hard. For those able to cope with the increase in tax, this will surely disincentivise small brewers from expanding their operations, which will have a knock-on effect for much-needed local employment.
"Jaw Brew is a great example of a thriving family business and small local brewer, with a commendable focus on sustainability and circular production. Businesses like Jaw Brew should be supported to grow, not confined to smaller margins."
Jaw Brew co-founder and brewer Mark Hazell said: "I am very happy to have support from my local representatives and I hope that the Secretary of State will pay heed to their message."