M&S customers at Bishopbriggs and Milngavie can buy shopping without going to a till
Customers at M&S at Bishopbriggs and Milngavie can now buy their groceries without visiting a till - using the M&S app on their smartphone.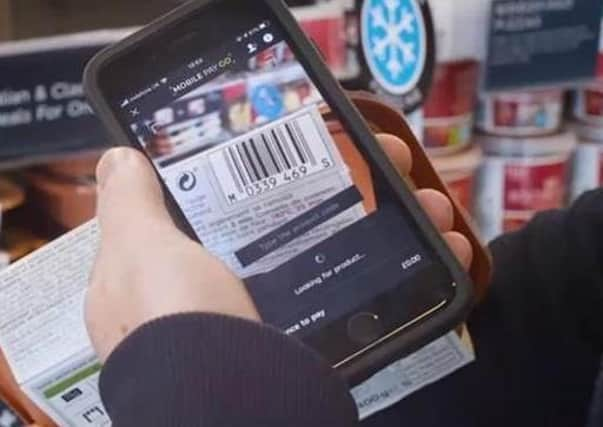 M&S this week tripled its Mobile Pay Go network from 100 to 310 stores. Customers can use the checkout-free app for shopping up to the value of £30.
The retailer says the expansion is the latest step in an accelerated rollout of the tech as M&S progresses with its transformation plans to create digitally connected stores fit for the new world after covid under its "Never the Same Again" programme.
This includes offering customer Wi-Fi, a Click & Collect desk, as well as Mobile Pay Go. M&S says nationally, more than 10,000 new regular users of Mobile Pay Go have come board since March.
To help customers that might be new to the technology, M&S is sharing a simple three step instructional video on M&S.com and its social channels.
Helen Milford, Director of Stores at M&S said: "As part of our Never the Same Again programme, we're accelerating the pace of our transformation – and that includes creating digitally connected stores that are fit for the future.
"This rollout takes our increasingly popular Mobile Pay Go technology nationwide for the first time, allowing more customers to enjoy a seamless checkout-free experience through the M&S app.
"With more customers starting to return to the workplace, this provides a quick and convenient lunchtime solution – making it easy to pop in, grab your items and be on your way."