Soller Fourteen Limited wants to construct the block on the site bounded by Carrick Street, Crimea Street and Brown Street.
The new application focuses on the second phase of the development, with a block at the northern edge of the site. Another office block would be constructed in phase one.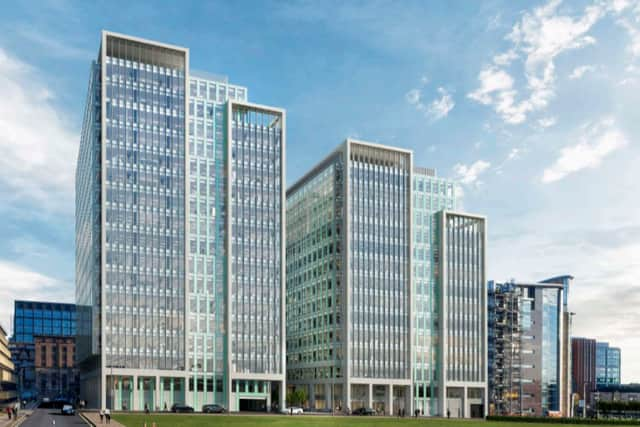 The 17-storey building would offer 13 floors of office space with an upper level roof terrace. Parking would be at basement level.
The design statement says: "This proposed development of this site presents an exciting opportunity to address the increasing demand for Grade A commercial office accommodation within Glasgow city centre.
"The final design has been carefully considered to provide a flexible, modern office building which considers not just environment aspects thought is use of high efficient building systems and active power production, but also the future occupiers with enhanced staff facilities as recommended by the BCO guidelines."