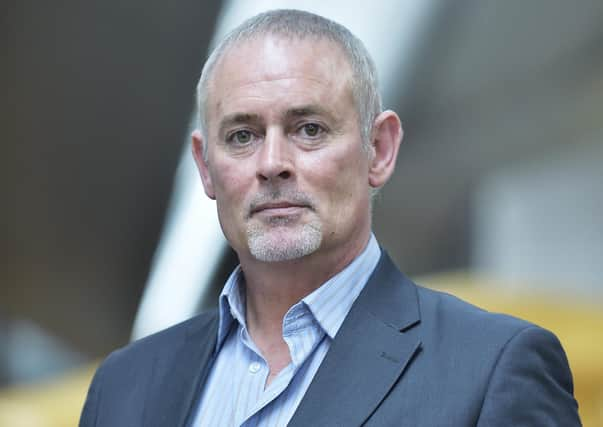 The appeal has been made as a poll for the Scotland Loves Local campaign found most people in the region agree it's important they back local businesses when Christmas shopping - with three-quarters saying they will support them online when they can.
Non-essential shops closed as part of Level 4 Covid-19 mitigation measures covering 11 local authorities, including North and South Lanarkshire, reopened today.
And, as people look to complete their Christmas gift buying, Scotland's Towns Partnership (STP) - the organisation spearheading Scotland Loves Local - has urged shoppers to prioritise supporting shops close to them before travelling further afield.
STP Chief Officer Phil Prentice said: "There are a fantastic range of shops in Lanarkshire local shopping areas, staffed by people working tremendously hard to support their communities.
"The best Christmas present we can give them is for people to shop as close to home as they can, supporting local shops, whether in person or online.
"With the festive season vital for the survival of so many businesses, it's never been more important to think local first."
People are asked not to inundate small shops and think about how and when to shop to avoid overcrowding.
Clydedale MSP Aileen Campbell added: "Money spent locally is more likely to stay in the local economy and support local jobs.
"This Christmas, I want to encourage people to think how they can safely support this.
"I want to appeal to all Christmas shoppers to make sure they stay safe, protect themselves and others by following the FACTS guidance, and ensure towns and shops are not overwhelmed so we are not spreading the virus.
"Covid-19 has meant everyone has experienced a difficult year. The only way we will get through is by sticking together, being kind, and offering help where it is needed, even more so over the Christmas time."