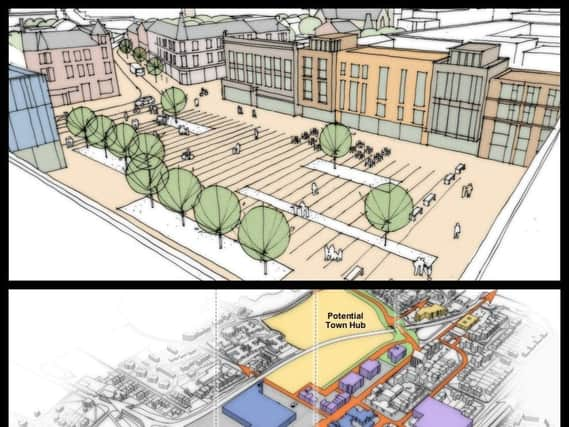 And it is stressed that the aspirations of residents, businesses and wider communities alike will be front and centre in long-term plans to help re-shape future developments.
The authority has developed ambitious drafts of so-called Town Visions which were first intended for public release in December but were delayed at the eleventh hour after the pandemic and Brexit were blamed.
The ambitious blueprints aim to maximise the retail potential of both towns but crucially include more far-reaching ideas for housing, local services, business development and leisure and green space.
Head of Planning and Regeneration, Pamela Humphries, explained: "The way people use town centres has changed over time, as a result of developments like online shopping and out-of-town outlets, so we need to identify a new future for our traditional town centres.
"Our vision is to use town centres for a variety of purposes.
" With more people living within town centres, they become busier during the day and evening, so we plan to encourage the conversion of existing unused building into housing and build new homes too."
For more on this project and how you can contribute, see Page 4.