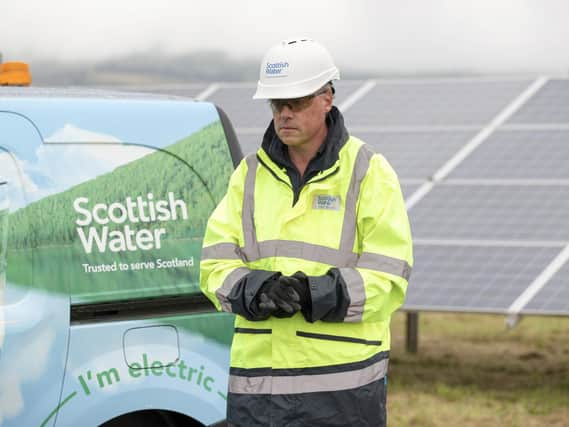 Scottish Water's Net Zero Emissions Routemap outlines a new approach which fully embraces low-carbon energy, materials, products and construction and storage of unavoidable emissions.
It includes commitments to running the nation's water and waste water systems, which are energy-intensive, on green power and operating a fully emissions-free fleet of vans and tankers and cutting mileage by 50%.
Over the next 20 years, Scottish Water will prevent over three million tonnes of emissions – the equivalent of half a million car journeys around the world – entering the environment.
The public water and waste water organisation, which is one of Scotland's biggest users of electricity, aims not only to reach net zero – but to go beyond that by reducing or eliminating all emissions associated with its activity, not just those it produces directly.
This includes reducing the carbon emissions from its multi-billion pound infrastructure improvement programme.
The routemap, published at the start of Climate Week, sets out how Scottish Water will deliver on its commitment to reach net zero emissions by 2040, five years ahead of the national target.
Scottish Water Chief Executive Douglas Millican said: "The changing climate will increasingly threaten our ability to deliver services that are essential to everyday life for households and businesses across Scotland. We must deal with the climate challenges, secure the future reliability of our services, and eliminate the greenhouse gas emissions that are contributing to the climate emergency.
"Our commitment to reach net zero emissions by 2040 is our contribution to the national and global effort to addressing the climate emergency. The net zero emissions routemap sets out details of the enormous challenge we face and the transformation which must happen in order to reach our commitment.
"This will not be easy. We have a substantial emissions footprint due to the large amounts of electricity and chemicals we use."