Kilsyth pupils enjoy arty interlude at Port Gallery
Balmalloch Primary pupils enjoyed a special outing to The Port Gallery at Auchinstarry and indulged their artistic side with a specially planned programme of activities.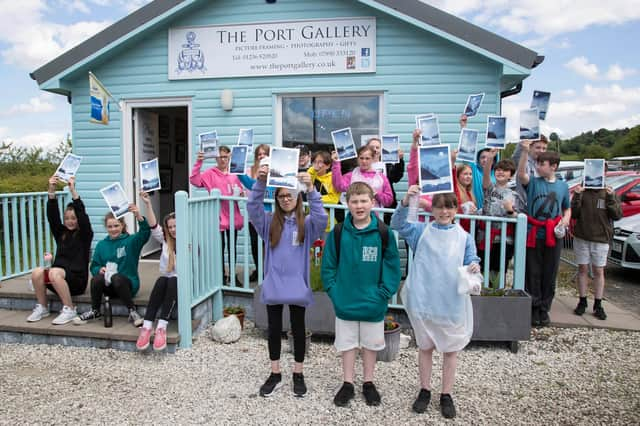 Balmalloch Primary pupils at Port Gallery
The haven for art-lovers at picturesque Auchinstarry Marina hosted the young Kilsythians who were getting ready for the school term to end and were hoping for a bit of fun in the process!
They weren't disappointed as the youngsters grabbed the chance to learn more about what goes on at the busy canalside gallery.
Owner Dot Clelland said: "The kids had a great day and came up to see the workshops and then had a painting class with artist Tom McDonald and Marie Mallon."