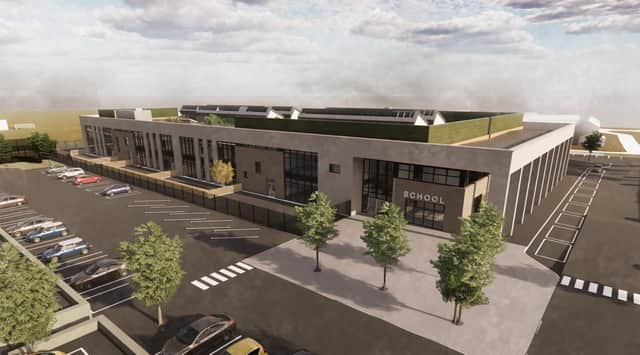 At a virtual Pre-Determination Hearing last week, the council approved the planning application for the new school and community facility.
This was after they heard representations from a number of local community representatives who were opposed to the proposals, as well as from the applicants Barton Willmore (representing the Council).
Given the financial interest of the Council in the proposed development, the application must now be notified to Scottish Government Ministers.
In a press release to the Herald, Depute Chief Executive - Place, Neighbourhood & Corporate Assets, Thomas Glen said: "This decision was another important step towards meeting the needs of some of the most vulnerable young people in East Dunbartonshire by replacing Campsie View and Merkland Schools with one state-of-the-art school while at the same time seeking to improve community facilities in the local Waterside area. We now await the Scottish Government's feedback."
The decision by the council to build the ASN school on the site of a football park at Waterside has sparked outcry from residents, who would otherwise welcome it
After last week's decision, many expressed their concern on the Herald's Facebook page, including Nicole Wilson who posted: "Luggie ash would've been far better. Waterside pitch is always used for football.
"Think of the surroundings down at the Luggie Park... the canals are gorgeous, people always out walking their dogs, away from main roads.
"The school could've been fully incorporated into its surroundings which is calming and peaceful considered to the Waterside Road."
One resident posted on the local community council Facebook page: "It's staggering that EDC have passed this proposal when adequate alternative suitable land actually exists."
Another described the decision as an "absolute joke", adding that the site chosen would create "major traffic congestion coming in and out of the village."