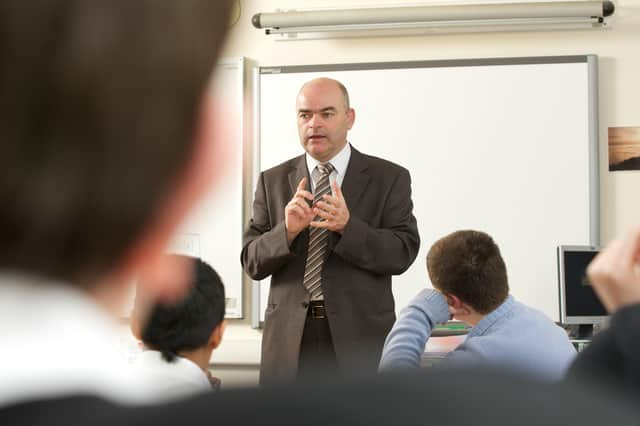 The union said the announcement of the Level 4 restrictions, made by the First Minister in the Scottish Parliament this afternoon, is based on concern over the level of Covid spread across these local authority areas. Yet, despite this, union leaders say, schools are currently expected to remain open on a full-time basis, with up to 33 pupils and at least one adult in each classroom.
The EIS said figures published on a regular basis by the Scottish Government have highlighted week-on-week increases in both the number of pupils and teachers infected with Covid-19 in Scotland and, also, the number of pupils and teachers absent from school due to being required to self-isolate.
Commenting, EIS General Secretary Larry Flanagan said: "The Move to Level 4 restrictions is designed to get the spread of Covid under control in these areas. It will also, inevitably, increase the anxiety felt by many teachers over the level risk to their health, their pupils' health and the health of their families and the wider community.
"The EIS is clear that, in areas that are now at level 4, the current policy of keeping schools operating as normal on a full-time basis is at odds with delivering effective virus suppression.
"It is not only about the safety of schools themselves, it's about the role of schools in terms of local community transmission. It's difficult to imagine somewhere with more social mixing than schools and pupils and staff then go back into their communities and their homes and families."
Mr Flanagan added, "We have been repeatedly told at CERG (Covid Education Recovery Group) that blended and remote learning remain active contingencies, but the First Minister appears to be ruling them out entirely, even at Level 4. Teachers understand the importance of schools to the lives of young people and would wish to see schools open but not at any cost – safety and Covid security need to be guiding concerns also."
The EIS is currently surveying its members on a range of issues related to school Covid safety measures.