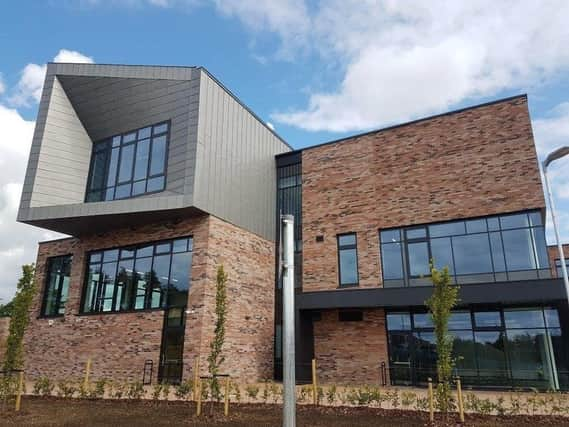 And staff are finally in the long-awaited position to confirm that an autumn season is planned, starting in September!
Audiences can expect much more than theatre space – as there will be a, cinema and cafe, with superb facilities for drama, dance, music and film.
This will of course enable a wider range of performances and opportunities including classes and community workshops.
And to make sure that' the programme is a hit that's in line with the needs of all, a survey has now been launched.
Community Engagement Manager Eoin McKenzie explained: "The last 12 months have seen people finding all sorts of ways to engage and communities have really stepped up to support each other.
"We want to reflect what this year has been like for our community, relate to the experience of local people and respond creatively, as we open the new theatre building."
Cumbernauld Theatre closed its doors in December 2019, just before the pandemic changed the way people have been spending their time. As the t eam at Cumbernauld Theatre prepare to welcome the community to their new home,
Eoin said that they are particularly keen to hear from a wide range of people about how they have been keeping themselves active.
The survey, which is available on the Cumbernauld Theatre website as well as social media platforms, is open to responses until Tuesday May 4 2021.
There are also plans to bring together interested members of the community to be involved in the next stages of the research. Volunteers will be able to join the next stages of the process about how Cumbernauld Theatre can work together with local people to start meaningful change now, for the future - one that will really benefit the community through actions, as the doors open on the new theatre space.
For more information on the project see https://cumbernauldtheatre.co.uk/news/your-thoughts-please/