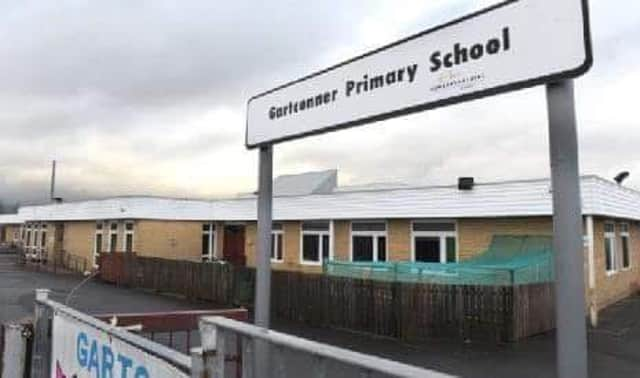 The thugs have caused more than £2,000 worth of damage at Gartconner Primary School in Kirkintilloch over the past year.
The latest wrecking spree happened last weekend.
Damage over the year has included benches destroyed in the playground, outdoor equipment trashed and stolen, artifical turf damaged and windows smashed.
Parent Julie Houston told the Herald: "The school has been hit hard. It's so unfair, especially after the year everyone has had.
"The police are involved and around £2,000 worth of damage has been caused."
Julie spoke to the Parents Teachers Association with a view to setting up a fundraising page to raise awareness and to replace the equipment.
Julie said: "They thought it was a very positive thing.
"PTA funds have been running dry because of the pandemic. All the usual gala days and fundraising events for the school have not been able to be held as normal.
"The police also think the culprits are teenagers so we hope the page will raise awareness among local parents and make them thing 'well, what's my teenager doing?'"
As the Herald went to press on Monday, the crowdfunding page had raised almost £2,000 – the original target.
They now hope to raise more to install CCTV and help deter vandalism in the future.
Julie said: "We thought at first we were reaching for the stars with this target and we have been overwhelmed.
"We don't want to replace everything and the same thing to happen again so one of the PTA parents is in discussion with the school about possibly raising extra for CCTV.
"We just want to raise as much as possible."
A police spokesperson told the Herald officers were sickened by the continuing acts of vandalism on the school and their investigations were continuing.
He added: "Anyone with any information at all should contact Kirkintilloch police on 101."