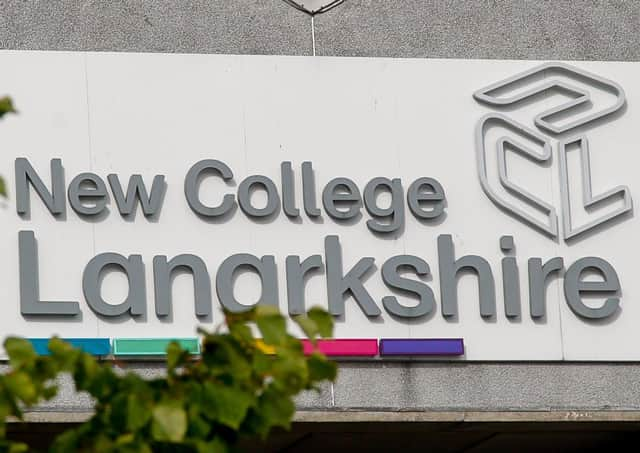 The documentary series filmed staff and students last year at the Styles & Smiles hair salon within University Hospital Wishaw.
Since its opening in April 2019, the team have styled the hair of hundreds of patients.
NHS Lanarkshire allowed the cameras into the salon to record the relationship that students establish with patients as they carry out treatments.
It is the second episode of the second series of Mirror Mirror, a topical observational series set in barbers, nail salons and pamper parlours across Scotland.
The episode will feature two current New College Lanarkshire students:
Stacey Ralton, who studies SVQ Level 3 (SCQF 6) Advanced Commercial Hairdressing, was filmed while styling the hair of two women.
Steven Leonard, who studies SVQ Level 2 Commercial Hairdressing, was filmed cutting the hair of a former teacher and finding out about his life and travels around the world.
Steven said: "I just love the show, and being part of it was an amazing experience.
"The interaction with my client was especially good – he was a real character, and it made it such a pleasant and heart-warming experience.
"I'm really happy with how it turned out and was really blessed to be ask to do it."
The programme information describes the salon operated by nurses and students who "provide a level of care that provides something amazing that even medicine can't".
Lecturer Jacqui Ward added: "Steven and Stacey were nervous, although they both did an outstanding job.
"As a team we are so proud to have been involved in the hospital initiative from the outset and it has had an amazing impact on our students."
Styles & Smiles, which is located within Ward 9 of the hospital, picked up an award at Scotland's Dementia Awards last September and a Herald Society award in November.
The show is broadcast tomorrow at 10.30pm, repeated next Thursday at 11pm and also available via the iPlayer.