Strathblane pupils on their marks thanks to new track
We've all heard of the three Rs at school but one local primary can boast four Rs!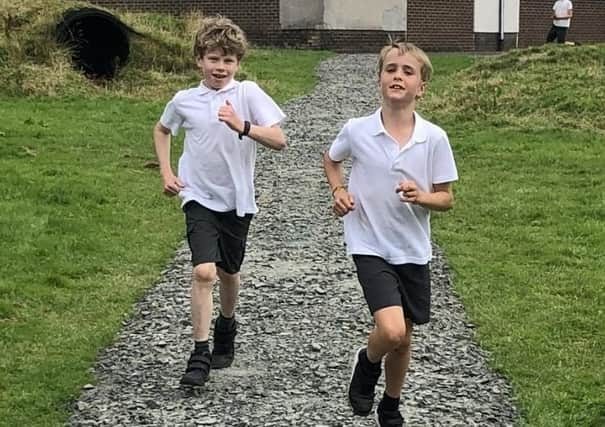 Strathblane Primary has opened its daily mile track where pupils can now enjoy some running or walking.
The new facility has been created thanks to a team of parent and staff volunteers, who have worked tirelessly to improve the school grounds over the past 10 years.
In their biggest challenge to date, the group members recently oversaw the construction of a 300m pathway around the school grounds.
Class teacher Rachel Allan said: "It has been a phenomenal achievement and a testament to what a great wee community the Strathblane Primary Grounds Group and school are."
Delighted P5 pupil Cameron Young said: "I like that the daily mile track is longer now and you don't need to go in a loop the entire time. I am looking forward to running it more and getting fitter."
Head teacher Sharon Cassiday said: "I want to say a big thank you to our Grounds Group and all those who were involved in the work.
"A special thanks goes out to Mr Furniss, who worked tirelessly to seek funding and donations to make the path a possibility, and Mr Pickard, who project managed the installation of the path from beginning to end.
"Thanks also to GAP Plant Hire, which donated the use of all the diggers and rollers, and our funders – Waitrose, Asda, Tesco Bags of Help scheme, and the Coop local community fund. The creativity, enthusiasm and hard work of all involved is much appreciated."