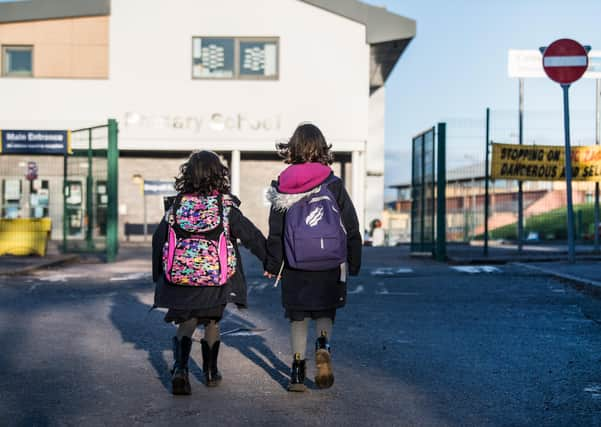 The Educational Institue of Scotland has commented on the publication of the Coronavirus (Covid-19) framework for decision making, which covers possible steps to be taken towards reopening schools.
The report states: "Easing restrictions will not mean returning to how things were before the virus. Physical distancing, hand hygiene, and other critical behaviours will be essential in each sector.
"We will engage with experts in each sector to understand the practical consequences, for example, of what physical distancing would mean for schools and education, transport, business, and recreation. The capacity of business and industry to innovate to find different ways to function will be critical here."
EIS general secretary Larry Flanagan said: "It is clear that schools will remain closed, other than the Hub Centres, for some time yet. Even after the lockdown has been lifted or partially lifted, it would be impossible for schools to operate as normal while measures such as social distancing remain in place.
"When we reach a point where schools can re-open, it will require a wide-scale reorganisation of the ways in which they operate. Classrooms are by and large fixed spaces, for example, so smaller class groupings will be necessary to allow social distancing. That may limit the number of pupils attending at any one time and require an element of prioritisation, or the introduction of rotas.
"Being able to ensure the health and wellbeing of pupils, staff and the wider school community is a priority. Parents would need to feel comfortable sending their children back to school, and teachers would need to be confident that schools were once again safe places to work.
"For the EIS, that means Scotland would need to have the capacity to test, trace, and track the virus, in order to limit its spread. That doesn't seem to be there as yet."