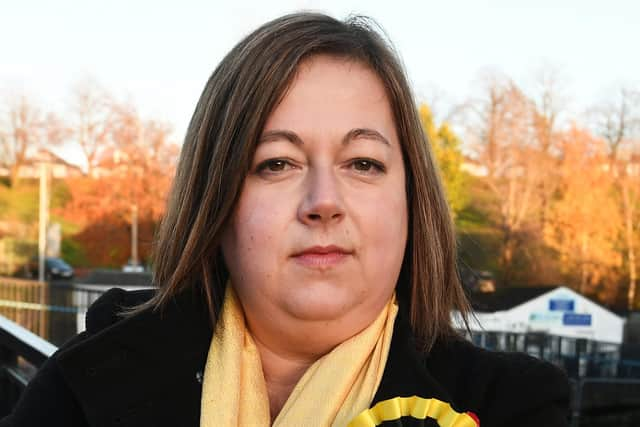 Under the current assessment process, people with epilepsy experience some of the highest initial rates of refusal for PIP, with around 66 per cent of new claims refused. Over 70 per cent of those refusals are overturned on appeal, causing huge stress for the claimants and loss of money while they pursue their appeal.
Kirsten has called for better epilepsy training for PIP assessors to help them understand and take account of some of the debilitating and fluctuating conditions associated with it.
She highlighted the need to take account of the effects of epilepsy medication and the impact seizures can have on the individual and family members to make the assessment process fit for purpose for those with epilepsy."
Kirsten, who is the SNP spokersperson on Women and Equalities, lodged the motion during National Epilepsy Week.
She said: "I know from my constituency casework just how difficult people with epilepsy can find the PIP assessment process, including experiencing stress-induced seizures.
"The fact that so many initial assessments are overturned on appeal highlights the need to improve the initial assessment process. This can only be achieved if assessment staff have a real understanding of epilepsy.
"I am pleased that colleagues from a range of parties have backed my motion. I do hope the UK Government will act on the need for improvements to help people affected by epilepsy.
Daniel Jennings of Epilepsy Action said: "We know that people with epilepsy have been severely disadvantaged by the PIP assessment process.
"Too many people with epilepsy are not getting the support they need, which is why we started the PIP Pledge, asking MPs to show they recognise the problem and are committed to doing what they can to change it.
"We thank Kirsten for tabling this motion. However, more still needs to be done. We will continue to work with the MPs who have signed the PIP pledge to make sure people with epilepsy get the support they need and deserve."