Issue with vaccine supply as jabs roll out to over 80s in East Dunbartonshire
Hopes are high that all over 80s in East Dunbartonshire will receive the covid jab before the end of the month - if vaccine supplies hold up.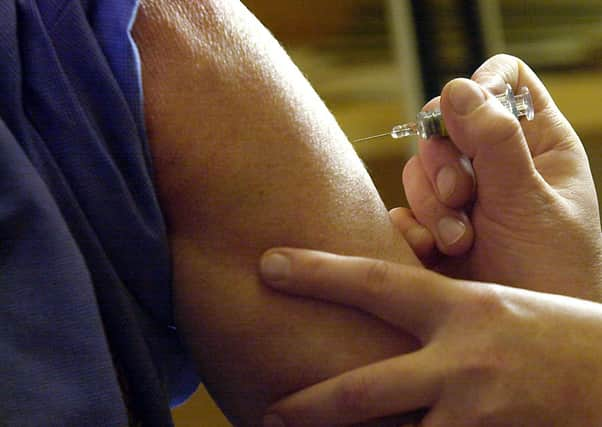 The first vaccinations of the over 80s have begun at a mixture of GP surgeries and local town halls.
East Dunbartonshire Council expects all people in the age group to have received their first jab by the end of January.
However, in a report to elected members last week, the council said the initial supply being delivered "is not sufficient" for all 7,100. As a result, the most vulnerable over 80s, identified by GPs, would be vaccinated first.
But the council added that "it is anticipated" sufficient vaccine will arrive to enable vaccination of all over 80s by Friday, January 29.
After the most vulnerable, over 80's will then be invited in age order with the oldest being offered first option.
The remaining over 80 population will be invited as further vaccine arrives.
According to the council, all residents within local care homes have now received an initial Covid-19 vaccination, with the exception of those who declined or were too unwell. Separate arrangements will be made for those who were ill at time of first offering.
Council boss Ann Davie gave the update on the area's covid vaccination programme in a report to councillors on Friday, January 7.
The report stated that due to infection prevention and control, and social distancing, it would not be feasible for all GP surgeries to handle the vaccination programme.
It said that GPs within Bishopbriggs (with the exception of Brackenbrae Surgery) will provide the Covid-19 vaccine from their surgeries.
All other East Dunbartonshire GP practices (including Brackenbrae Surgery) are collaborating with East Dunbartonshire Health and Social Care Practice to deliver the vaccinations from Kirkintilloch town hall and Milngavie town hall.
The report said individual GP practices who are not vaccinating within their practices will contact their patients, via the telephone, to invite them to attend one of the two centres on a specific date and time, to receive their vaccination.
The report said that the council has arranged priority parking bays at each venue for the most vulnerable residents.
Each venue will be guided and comply with the required infection control and health and safety guidance, and will be staffed accordingly to deliver the appropriate vaccination service.
The report said the core public health measures at each site include: Enhanced infection control measures including hand hygiene and cleaning practices, appropriate use of Personal Protective Equipment (PPE), limiting contacts within each venue in line with the guidance for general public
safety and physical distancing
The delivery of the seven remaining prioritisation groups to receive the covid jab and arrangements for the second vaccinations of care home residents and those over 80 will be guided by national government requirements and timeframes.
Joint council leader Andrew Polson (Conservative Bearsden South) praised the vaccine roll-out plans.
Mr Polson, who controversially said on social media just a few weeks ago that he "wouldn't consider taking it (the vaccine) until I see the side effects over 3 or 4 years (they normally allow 5-10 years to see how they pan out)," is now championing the covid jab.
He said: "Vaccination is key to getting out of this pandemic, and it's great to see everyone working together to ensure this happens.
"Strong progress has already been made in vaccinating those who are most vulnerable to the virus, with all care home residents who were able receiving the jab before the end of 2020.
"It's essential that momentum is maintained to ensure everyone through the priority groups can be vaccinated and we can begin recovery from this nightmare.
"As ever, the council and health workers who are making this possible are going beyond the call of duty, and we all owe them a huge thank you for their efforts."