Demand soars for local live-in care service
An award-winning home care company in East Dunbartonshire is launching a recruitment drive after a rise in demand for their live-in care services since the Covid-19 outbreak began.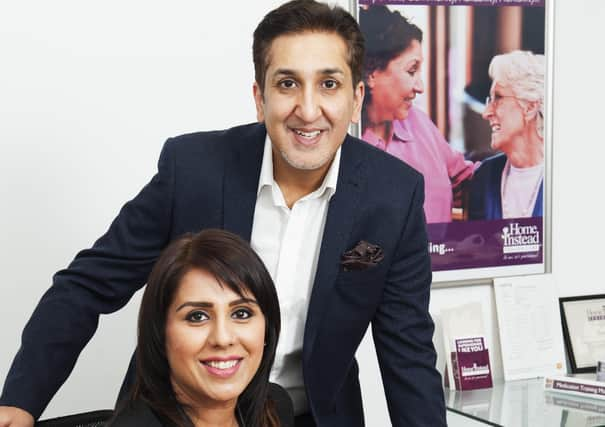 Home Instead Senior Care services have increased by 50 per cent over the past few months, as many people have sought alternative options to care homes.
They are recruiting 50 live-in caregivers and 200 regular caregivers over the next 12 months, across East Dunbartonshire, Glasgow South, Stirling and Falkirk.
Suhail and Tasnim Rehman, owners of Home Instead, said: "We are committed to providing high-quality at-home care for seniors, for which we have seen enquiries sky-rocket over the past couple of months.
"Lockdown has demonstrated the benefits of elderly people continuing to live independently in their own homes for as long as possible, with our home care services aiding this.
"We are looking to recruit 250 new caregivers. Many people, who have been made redundant in the current climate, could consider a career change to caring.
"We have had people from all walks of life, from aviation to retail, hospitality and customer services, but the one thing they all have in common is their love of caring and desire to provide the best possible service."
For more about services provided, which range from companionship to specialist dementia and respite care, visit www.homeinstead.co.uk/glasgow-north.