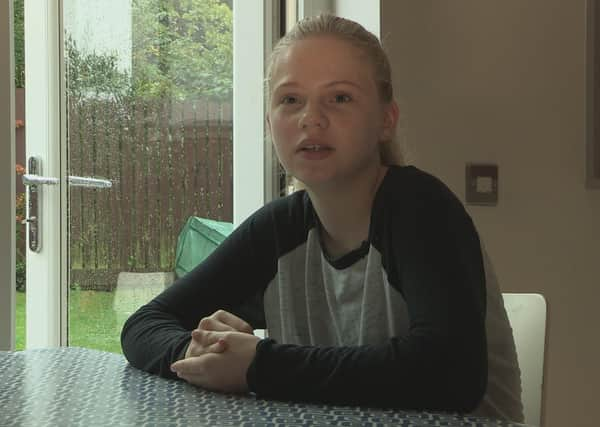 Food Allergies (A Matter of Life or Death) will be shown during Allergy Awareness Week (April 25 to May 1) on BBC ALBA.
The documentary offers an informative and emotive insight from individuals and families, showing that food allergies are not something to be taken lightly, and in some situations really can be a matter of life or death.
Among those featuring in the programme are Paula McMahon and her 13-year-old daughter Martha, from Newton Mearns, who was diagnosed with a severe peanut allergy aged 18 months.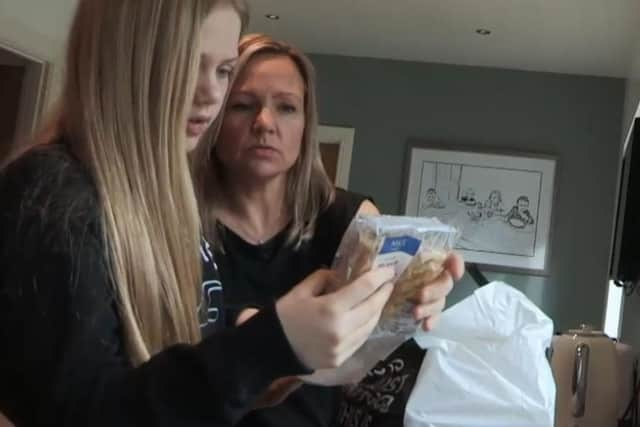 Martha, a pupil at St Ninian's High School in Giffnock, has been taking part in a private medical trial during the last three years for a new immunotherapy treatment at Addenbrooke's Hospital in Cambridge.
This cost her parents £20,000 and involved exposing her to a small amount of peanut at regular intervals with the aim of de-sensitising her – and it has worked.
Paula said: "At the start of the trial Martha had a quarter teaspoon of peanut butter and had a severe allergic reaction that required hospital treatment.
"After two years of immunotherapy treatment she was given the equivalent of 10 peanuts with no reaction.
"It's an amazing result and has given Martha her life back."
However, the programme also features heartbreaking stories.
Nadim and Tanya Ednan-Laperouse lost their daughter Natasha due to an allergic reaction,. Their grief has propelled them to set up a foundation in their daughter's name to educate, inform and help find a cure for food allergies.
Natasha, from Fulham, west London, suffered a severe allergic reaction and died of anaphylaxis in 2016, aged 15, after she unknowingly ate sesame seeds in a baguette she had bought from a Pret a Manger at Heathrow Airport.
A new 'Natasha's Law' is due to be introduced in England and Northern Ireland in 2021 which will require all food businesses to include full ingredients labelling on pre-packaged foods.
• Trusadh - Food Allergies (A Matter of Life or Death) was produced by MacTV, and airs on Monday, April 27, BBC ALBA, 9-10pm, and is available on the BBC iPlayer for 30 days afterwards.