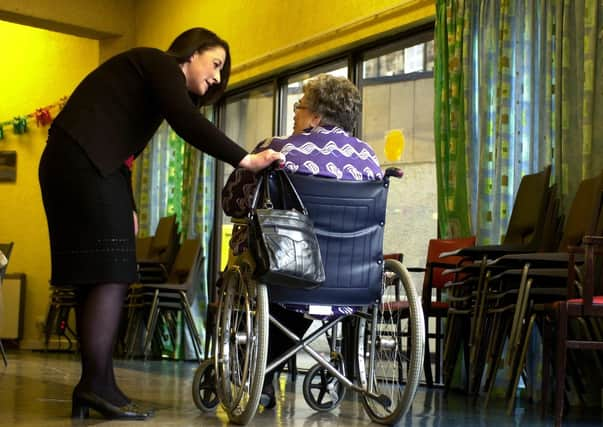 UNISON has published Care After Covid: A Vision for Social Care in Scotland, which it describes as a road map, setting out how Scotland's "fragmented, crisis-driven" care system could be transformed.
The document highlights issues within Scotland's care system and the impact of the pandemic, as well as proposing actions to be taken in the near future and the long term.
UNISON Scottish secretary Mike Kirby said: "If this pandemic has taught us anything it is that competent, confident properly rewarded workforces improve the quality of care they can provide. In short, improving training, standards, pay and fair working conditions improves the lives of vulnerable people who rely on care services.
"For too long the care system has been weighted towards price and profit. Underpaid, undervalued and undermined staff are at breaking point. The Covid-19 crisis has exposed just how desperately the care sector needs reform.
"The NHS and local government workforce terms and conditions set a benchmark. Any reform must build on the few positives to come from the pandemic – that care staff are highly skilled people, providing quality care, despite the many challenges they face.
"Never again should there be vulnerable people dying in their thousands in care homes because of poor planning, ignorance, or the pursuit of profits. Fundamental reform to create a system fit for the future is not optional it is essential. Ensuring the resources to provide care for all who need it and investment in communities not tax havens."
The report also highlights a lack of preparation for the pandemic, with PPE shortages, inadequate testing programmes and pressure on care staff to continue working despite public health advice, on top of earning less than £100 a week and having to rely on support from food banks.
The union is calling for emergency funding to protect elderly and disabled people as well as investment in the workforce and local councils, who it says should take over care homes if providers go bust.
The union says care staff should earn at least the Scottish Living Wage of £10 per hour and be entitled to additional rights such as sick pay with confirmed working hours rather than zero hour contracts with unpaid leave and sick pay.
In May, health secretary Jeane Freeman acknowledged the need for a review of the care sector, saying: "There needs to be a look at whether the way we currently have that mixed economy of provision of social care and care homes where we have the private sector involved."