Warning over woodland destruction in East Dunbartonshire
Trees absorb just 2% of the carbon dioxide emitted in East Dunbartonshire every year, figures reveal.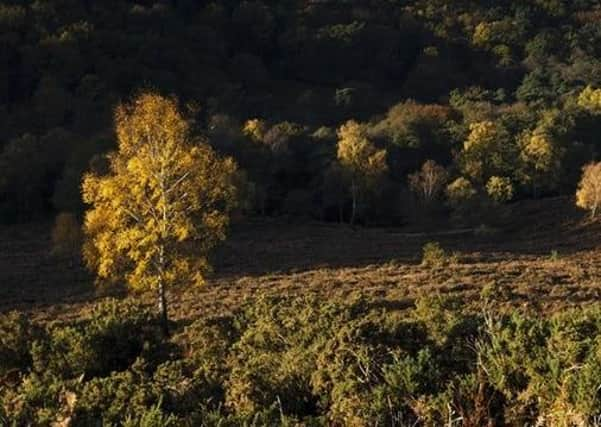 Environmental campaigners warn that years of deforestation has left areas of the UK lacking in "one of its biggest natural allies" in the fight against climate change.
Trees absorb carbon dioxide (CO2) – the main greenhouse gas – from the air and convert it into wood and oxygen in a process known as carbon sequestration.
Data from the Department for Business, Energy and Industrial Strategy reveals that woodland in East Dunbartonshire sequestrated ​​0.6 tonnes of CO2 per hectare in 2017 – the latest available figures.
It means trees in the area captured an estimated 10,400 tonnes of carbon, according to that year's land size figures from the Office for National Statistics.
Different data from the BEIS department shows East Dunbartonshire emitted 431,000 tonnes of CO2 in the same year, meaning trees would have absorbed just 2​% of the carbon released into ​the air in 2017.
The ONS measures the amount of money saved by carbon sequestration based on how much would have to be spent to meet emissions targets if the CO2 had to be removed from the atmosphere by other means. In East Dunbartonshire, this socio-economic benefit was estimated to be £40 per hectare.
Emi Murphy, trees campaigner at Friends of the Earth, said: "Decades of woodland destruction has left us severely lacking in one of the biggest natural allies in the fight against climate breakdown. Growing and maintaining more woodland is a key part of tackling the climate and nature emergency".