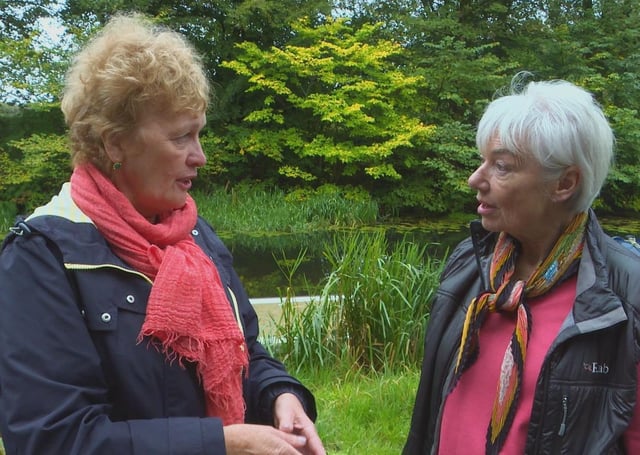 Rachel is pictured, left, with Heather Dewar
Rachel McPherson is a former teacher and lecturer and has played an integral role in the development of Gaelic Medium Education in Glasgow.
Rachel, who was born on Skye, chats with the show's Heather Dewar as they take a walk along the Forth and Clyde canal and pass the canal boats and Cadder Church.
Rachel said: "There has apparently been a church on this site since the 13th century. I think this one was built in the 19th century. If you take a look in the cemetery, there's a small building that was used for keeping watch overnight in the time of Burke and Hare and the resurrectionists.
"There's also an iron coffin inside. They would put the iron coffin over the coffins to prevent them being taken.
"It was held in place using padlocks and chains. You can still see that in the cemetery."
The programme airs at 8.30pm and each episode is on the BBC iPlayer for 30 days afterwards.