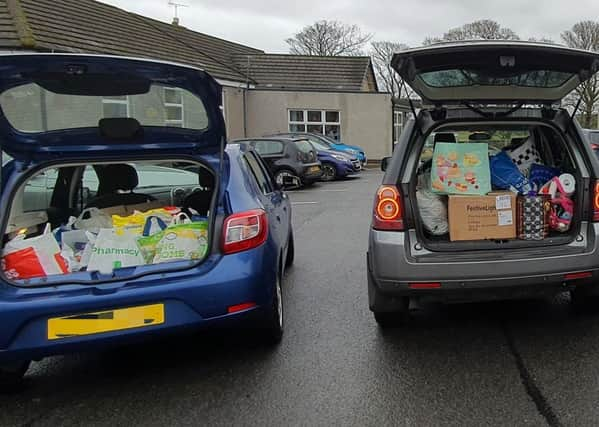 Members of the community council travelled to Carluke to drop off three car loads of donations and expect to make another trip as the collection continues until Friday (December 18).
Bolstering the appeal were large donations from the pupils of Douglas Primary and the staff at Douglasdale Medical Practice and Lady Home Hospital.
Kyle MacMillan, secretary of the comminity council, said: "This project has been run alongside our Covid Response Plan which was first launched in March and we have been overwhelmed by the donations received.
"With the help of a bank of local volunteers we have been able to implement a Community Support system which has enabled us to ensure the safety of the most vulnerable people whose usual support networks are no longer available within the community.
"We would like to thank everyone in the community for providing support in anyway they were able to, to ensure no one was left without during these difficult times."