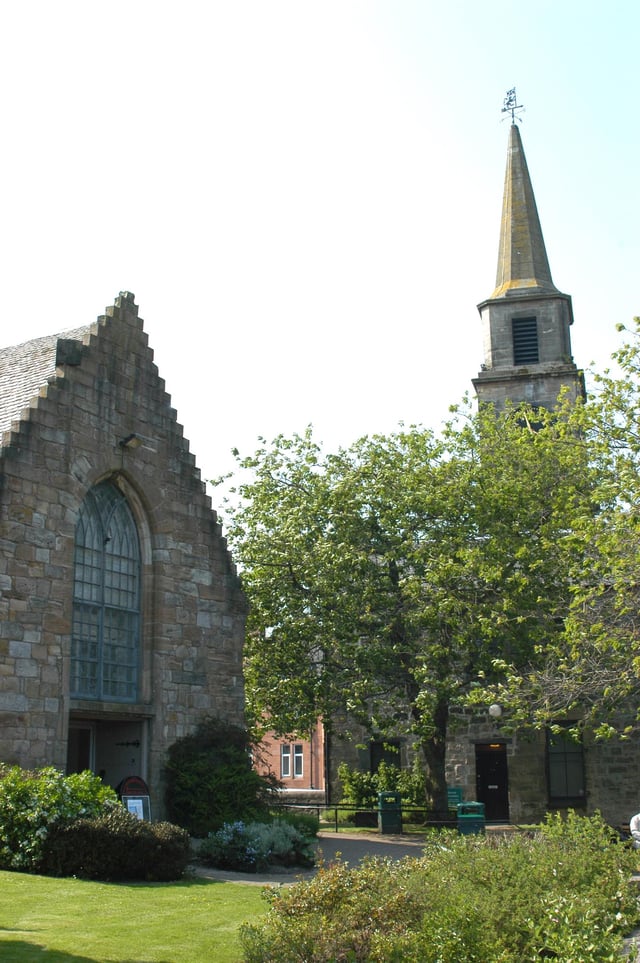 Auld Kirk Museum Kirkintilloch
If you've been missing your visits to The Lillie Art Gallery in Milngavieand The Auld Kirk Museum in Kirkintilloch over recent months then you'll be glad to know that the wait is almost over.
Doors to these much loved local facilities will reopen shortly as restrictions begin to ease across Scotland.
The gallery will reopen to visitors on Tuesday 18 May 2021 with the museum following suit on Tuesday 8 June 2021. Keep an eye on the venue webpages for further details.
Both will open in line with Scottish Government guidance and Public Health Scotland advice in relation to Covid-19 measures in place, including regular cleaning of touchpoints by venue staff, everyone wearing a face covering, advance booking to control numbers, social distancing and trace and protect system in place.
Visitors can phone the Museum (0141 777 3013) or Gallery (0141 956 5536) to book a place or sign up on www.eventbrite.co.uk
The Lillie Art Gallery opens in time to celebrate the Centenary of the birth of artist Joan Eardley who lived from 1921-1963, and is one of Scotland's most popular 20th century artists.
The gallery will host an exhibition of the Bearsden artist's work, including 'Girl in Pink Hat' until 21 August.
When it opens next month The Auld Kirk Museum will display the colourful and intricate work of the Contemporary Quilt Group. Running until 15 July, the exhibition is sure to brighten your day.
Later in the summer, The Auld Kirk Museum will host an exhibition entitled 'Uncontrolled Abstraction: The Elements' by Jeff Edwards. It will run from 24 July - 26 August and feature his experimental photographic series of fire, ice, smoke and micro explosions.
In a survey of service users in August 2020, 87% of survey respondents said they thought it was valuable for people to engage in cultural activities as part of recovery from the Covid-19 pandemic.
Mark Grant, General Manager of East Dunbartonshire Leisure & Culture Trust, said: "After another long period of closure, it is wonderful news.
"A great deal of work is going on behind the scenes to make sure that the visitor experience is enjoyable, inspiring, comfortable and safe.
"The arts and culture scene is so important to many people's mental health so these are not just buildings we are reopening, they are places where people can come to relax, to enjoy the quiet atmosphere and be inspired by the talent and creativity of some great artists.
"Venue staff cannot wait to see visitors coming back so please plan your trip by going online to book a slot or call the friendly team at the gallery or museum. There's a warm welcome waiting for you!"
The Heritage and Arts Service has been successful in securing grant funding from Museums Galleries Scotland, to provide a programme of virtual heritage volunteering, supporting local people to engage and develop heritage collections working with staff.
This will offer opportunities for individuals and groups from home, helpingbthose who are potentially isolated due to the pandemic. The project willbbegin in June and more information about how to get involved will bebavailable on social media.