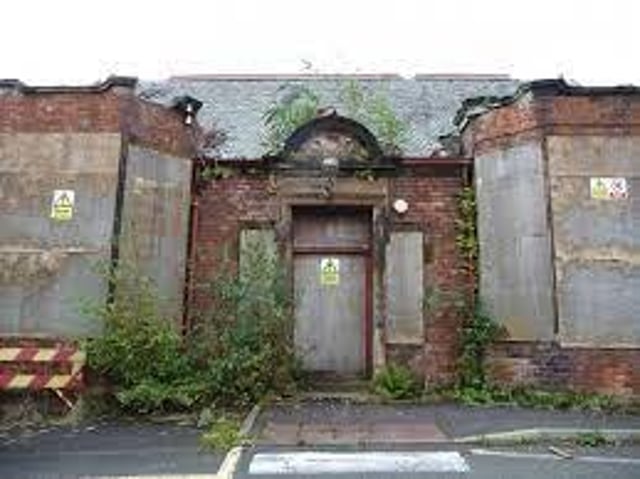 Stobhill mortuary
Councillors signed off £240,000 for the Glasgow City Heritage Trust, which repairs and restores old properties.
The Buildings at Risk Register shows dozens of buildings lying decaying in Glasgow and surrounding areas.
Other at risk buildings include Gartnavel Royal Hospital in Kelvinside and Egyptian Halls in Union Street.
The cash boost to the Glasgow City Heritage Trust for this financial year will release additional funding of £750,000 from Historic Environment Scotland.
Since it was established in 2007, the Trust has repaired 563 historic buildings. It also organised 86 lectures, events and exhibitions.