A popular Japanese-hybrid restaurant chain from London is seeking to build a takeaway and restaurant on Gordon Street, right next to Glasgow Central.
Itsu, who also sell commercial cook-at-home food from outlets like Asda, were granted approval to open a new branded restaurant on Gordon Street in December of 2022 after submitting the proposal in October 2022. It will open at some point this year in 35 Gordon Street, the current site of House of Highlands.
You can sit-in at the new restaurant as well as takeaway - self-service kiosks are also an option to order. The proposed opening hours were from 7am to 11pm - meaning commuters can grab Japanese food in the late-night and early-morning in the city centre.
The restaurant markets itself as being 'healthier than traditional take-out and fast food' and offers sushi, soups, gyoza, hot noodles, rice bowls, bao buns, and other Japanese food.
Given Gordon Street's location right next to Glasgow Central, it's used as the main thoroughfare for commuters arriving by rail walking through to Buchanan Street. The restaurant brand hopes that their new outlet will see success with office workers, shoppers, and tourists.
The Glasgow eatery will be one of 70 Itsu outlets across the UK - and the third in the Scotland - with two other existing restaurants in Edinburgh and Aberdeen.
Itsu previously submitted an application for the site, but it was rejected by Glasgow City Council in March of 2022 as Gordon Street has planning restrictions that restrict most of the businesses to be shops(Class 1). Itsu updating their application to a hybrid Class 1 (retail) and Class 3 (restaurant) - and restricting the eat-in area to take up no more than 30 per cent of the shop floor.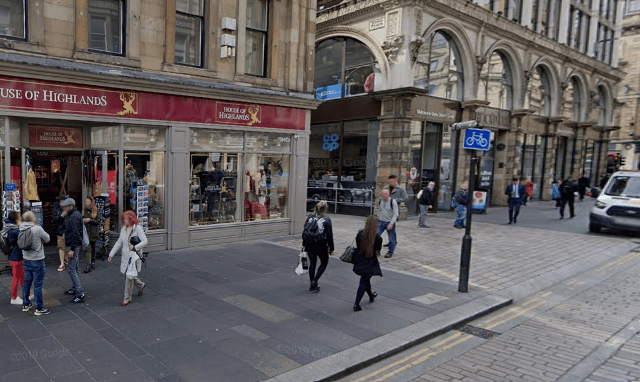 In the planning application, a spokesperson for Itsu concluded:"The former Steamer Company unit at 35-39 Gordon Street is in the centre of Glasgow on a primary shopping street. Current planning policy guards againsthaving too many units which are not retail.
"Gordon Street is a tier three retail street where alternative uses are acceptable. The use as a new high quality ltsu Asian retail take away with ancillary class 3 function would add to the vibrancy of the street and retain a predominant retail function in the unit."