As we all know things are slightly different this year and although the easing of lockdown has brought smiles and hope to many, there are still plenty of things we are unable to do.
Eating out is one of them and with Easter usually a 'boom time' for our long-suffering pubs and restaurants, this year we still have to patiently wait before resuming our love for dining out.
But if your traditional Easter Sunday outing involves a delicious roast dinner, you certainly don't need to miss out because there are plenty of places out there that will deliver one to your door.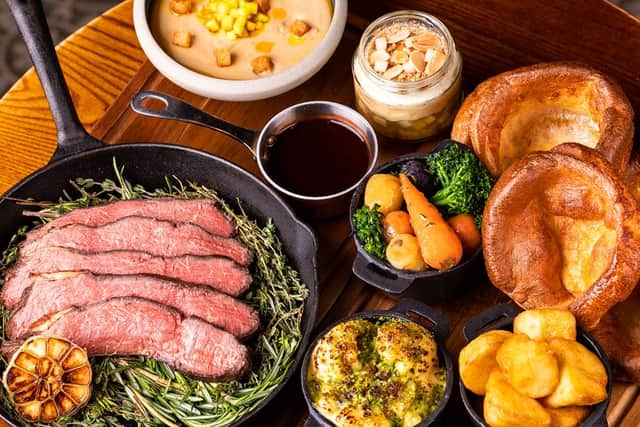 We all love a good old Sunday lunch and in my constant quest to avoid busy supermarkets and spending time in the kitchen, I decided to give Home-X's 'Roast - by The Loveable Rogue' restaurant kit a try.
Scotland-based Home-X offer various home dining experiences and delivery nationwide, and 'Loveable Rogue' chef Joe Lazzerini's mouthwatering menu provides the perfect opportunity to mark Easter with a true British classic.
A sucker for red meat, I opted for the Speyside Beef sirloin package and when it promptly arrived I knew my wife and I we were in for a feast as the size of the box looked more like something bought from Ikea.
Once opened I knew this wasn't going to be any old Sunday dinner as the generously-sized cut of meat and neatly-packaged vegetable accompaniments had already got me salivating - and that was before anything had been cooked!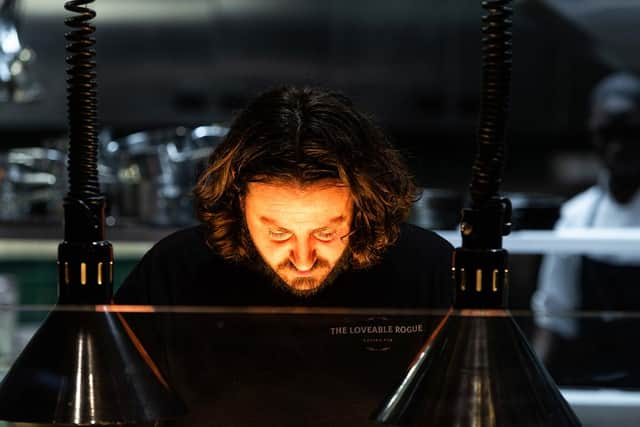 Alongside the beef came separate containers (most of them recyclable) of Yorkshire pudding mix, red wine gravy, honey glazed root vegetables, beef fat potatoes, a vegetable écrasé and cheddar and herb-coated cauliflower cheese.
Starter was a caramelised cauliflower and apple veloute which just needed heating in a pan and for dessert the offering was an already-potted Williams pear and vanilla custard trifle with an almond crumb.
Clear cooking and heating instructions are provided, but with each element for the main course requiring different oven times, organisational skills are required.
The succulent pink beef - cooked rare - was one of the best sirloins I'd ever tasted with a real depth of flavour and the crispy Yorkshire's emerged triumphant from the oven too, which is not something I've often said in the past.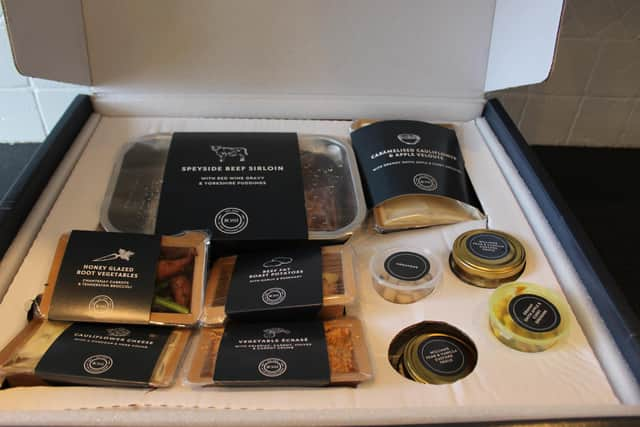 The cauliflower cheese was beautifully rich and the potatoes crispy and fluffy on the inside, while the écrasé provided something a little different to your 'every day' roasts.
In addition, the tasty smooth veloute, which had a curry dressing, provided a warm welcome to the meal and the refreshing sweet pear trifle was the perfect pallet-cleanser to end proceedings.
At just £65, including delivery, I'd say it was worth every penny.
All April Home-X experiences are available to order now on the Home-X website.