Niall Horan and Lewis Capaldi shock fans after using Ageing FaceApp to see how they will look in the future
Niall Horan and Lewis Capaldi used the ageing app and the results left fans in shock.
Watch more of our videos on Shots! 
and live on Freeview channel 276
Visit Shots! now
Lewis Capaldi has shared a snap of himself and Niall Horan after they were transformed into pensioners using the FaceApp ageing filter. The app which makes users look about 60 years older has taken the world by storm this week with A-listers including The Jonas Brother and Drake taking a look at what they'll look like in the future.
Niall, 29, sent an edited photo of he and Lewis to the Scottish singer, who then shared it with his 7 million Instagram followers. The fresh-faced multi-award winning singers appear wrinkled and exhausted in the age progression photo. Niall is seen sporting a thick crop of white hair and a full beard, whilst Lewis' under eye bags hint to years of debauchery and bad behaviour. Lewis quipped: "I look like Paul McCartney if he was really ill."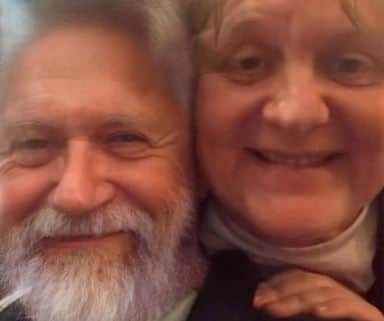 Niall tagged the post on his TikTok"💗@lewiscapaldi" and linked it to his single 'Never Grow Up' from his new album 'The Show'. The pair have just returned from headlining at BBC Radio 1's Big Weekend in Dundee, where they delighted fans by joining each other on stage.
Frenzied supporters took to Twitter to gush over the pair's sweet friendship with one tweeting: "I love Lewis Capaldi and Niall Horan's friendship. It's so cute how Lewis ran on stage to give Niall a hug". Another added: "Niall kissing Lewis on the forehead" and added a heart emoji.
The pair initially met via social media in 2017 when Niall discovered Lewis' music through his cousin. Niall liked what he heard, so much so that he took to Twitter to show his love for Lewis' tune 'Lost On You'. It's safe to say that the pair have had some pretty memorable moments together over the years, including filming a documentary together 'Niall Horan's Homecoming: The Road to Mullingar with Lewis Capaldi', which followed the duo on their road trip around Ireland.
The friends have collaborated musically too. Lewis revealed: "We've written a song together before. So we've written stuff, we've been in the studio and worked together before, but whether it comes out or not - and whether it's actually any good, because it was a while ago - is a different story."
Whether or not the pair perform together at some point it is clear that they have formed a special bond. In an interview with The Metro Lewis talked about the importance of their relationship saying: "There's few and far between genuine (celebrity) friends and, don't get me wrong, there are nice people in music, but everyone's at different stages of their life. To find someone your age who's a genuinely sound person who you can actually spend time with, and it doesn't have to be about making music or let's do this together, is rare. I'm truly really grateful to have met Niall, especially early on."