Lewis Capaldi dedicates his hit song 'Before You Go' to his aunt Pat who died
Lewis Capaldi dedicated 'Before You Go' to his aunt Pat who died in an emotional tribute whilst performing at BBC Radio 1's Big Weekend.
Watch more of our videos on Shots! 
and live on Freeview channel 276
Visit Shots! now
Lewis Capaldi dedicated his hit song 'Before You Go' to his aunt Pat who passed away. The 26 year old Scot was headlining at the BBC Radio 1's Big Weekend in Dundee alongside Niall Horan and The 1975 when he made the emotional tribute.
Lewis paused for a minute before announcing: "This next song is a song I wrote for my aunt. Yes, big cheers! Let's give a big round of applause for aunts, the unsung heroes. She is dead so I wrote this song about her. So Pat, wherever you are… I don't know, I don't know which way she went. She could be a real battleaxe. To Pat wherever you are, this song is for you. I love you and I miss you."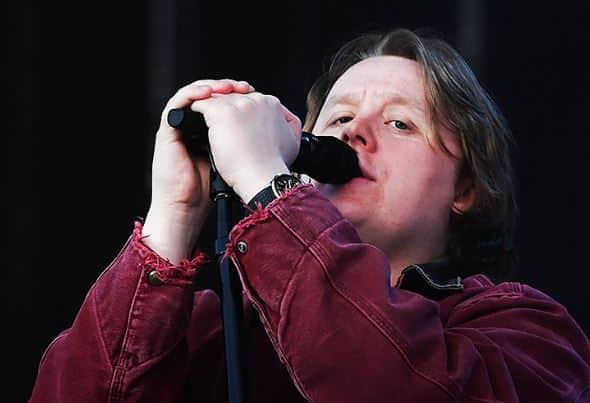 It is not the first time that Lewis has mentioned his aunt's death as he spoke about her in his documentary 'Lewis Capaldi: How I'm Feeling Now'. In the documentary his mum Carol revealed her son had been in the house when her sister tragically passed away. After showing footage of Lewis as a young child playing with his family members, his mum and dad Mark revealed the tragic events. "Pat was Carol's sister," Mark began. "She committed suicide."
Lewis added: "I was there, and I saw a lot of things and stuff. We were outside the flat the night my dad went upstairs and found her." Breaking down in tears and struggling to speak, his mum went on to explain: "You feel so guilty, that you didn't manage to stop it.
The Scottish singer is well known for his naughty sense of humour and delights fans on Instagram with his humorous reels. However, during this performance he revealed his softer, more emotional side on a number of occasions. Although he was reprimanded for his use of swear words, Lewis shared with the audience how touched he was to return to Scotland to perform. He said: "I'm very excited to be playing in Dundee for Big Weekend, I never managed to get tickets last time so I'm very excited to be able to come along and enjoy it as well as playing."
The frenzied crowd seemed overjoyed to have a Scottish singer performing on their local turf. However they weren't so impressed when Lewis pointed out: "Let me just clarify, I don't live in Dundee. I live in Glasgow but hey let's not create a divide. We are all Scottish. We have the BBC here so behave yourselves. It's like we are on a school trip and when you're here you are representing the school."
The award winning star went on to perform a selection of old and new hits including Forget Me, Forever, Pointless, Heavenly Kind Of State Of Mind, Wish You The Best and surprised the audience with an impromptu performance of Taylor Swift's popular hit 'Love Story'.
Before Lewis rounded off the evening with a touching performance of 'Someone You Love', he shared with the audience how he was feeling. He admitted: "I'm having a bit of an emotional time up here because it sounds cliché, but genuinely this is exactly what I dreamed of doing when I was nine years old. I never thought it would get to this scale or be this size. Genuinely, thank you so so much from the bottom of my heart. I love you all." At the end, Lewis stopped and watched the audience sing his hit song back to him and looked overwhelmed by the support of his fans.