I'm a Celebrity is back and better than ever - with an all-star cast of B-list celebs (and Matt Hancock for some reason) - but it has got us thinking, if there was a Glasgow version of I'm a Celeb, what would the challenges be?
At times just living in Glasgow can feel like some kind of Bush Tucker trial, so we asked our audience - 'If there was a Glasgow I'm a Celeb, the toughest challenge would be…'
Well we asked and you certainly answered. Here's some of the best responses we got:
Alan Morrisson said: 'Surviving the four corners…' - a big ask for many Glaswegians as the crossroads outside Glasgow Central can feel like a warzone at times - as goths battle spice boys, spice boys battle punters in tracksuits, and just about everyone in between. It's wild out there.
Aileen Donaghey said: 'The never ending roadworks on the M8!!' - too right ma'am, if you're taking the M8 anytime soon we hope you've got a flask of hot tea and a nice long novel, you'll need it for how long you'll be stuck in traffic at the roadworks.
Lawson Hale took things a bit more seriously, she said: 'Climb to the top of the Finnieston crane and squat on the big shack on the end!' A bold manoeuvre - back in the days before health and safety this would have been seen as a regular Monday morning. Nowadays there's a lot more checks and balances to stop people mantaling the crane with no support. Famously, Glasgow's own Limmy bested the Finneston Crane in Limmy's Show - or was it just a dream? I guess we'll never know…
Craig Griffin said it simply: 'Eat a tory'. Right, no one let Matt Hancock see this. I'm sure many Glaswegians would relish the opportunity, but personally we don't think we could manage a whole one.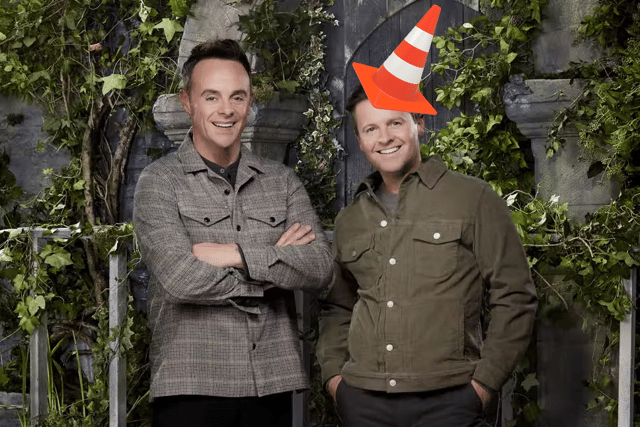 Peter MacDonald said: 'Getting a black cab after 10pm'. Sadly a real challenge many Glaswegians face as a result of the ongoing Glasgow Taxi Apocalypse. God help these weekend warriors on their next challenge.
David Aitchison said:Getting a GP appointment between 08:30 and 08:45.' Any one suffering from health issues will know this challenge all too well. Every weekday morning, thousands of Glaswegians are locked in an invisible telephone showdown, with strangers across the city. Eyes locked on their phone, shifting only to lock at the clock, hovering their sweaty palms over the dial button - waiting for the clock to strike 8:30am on the dot - only to be met with the dreaded infinite hold music. Better luck next time (this challenge is impossible).