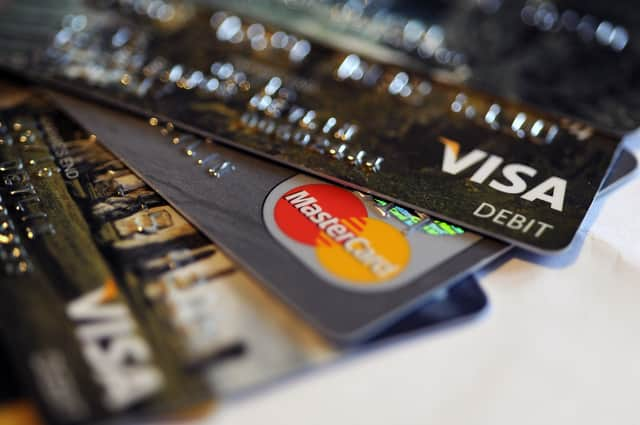 The incident saw a 60 year-old woman targeted in Stirling after being told that there was suspicious activity in her bank account which could be sorted out if police received her card.
She handed it over but ultimately bank protocols alone stopped her being cleared out.
Over the past two weeks, police have received a number of reports of vulnerable individuals being targeted by criminals in this fashion and it also emerged that victims were asked to hand over cash sums for what was shamelessly described as "safe keeping".
Police confirmed that three men in have been arrested after properties in Govan, Glasgow and Stirling were searched. A 22 year-old woman was arrested in connection with the incidents and released pending further enquiries.
Detective Sergeant Scott McKay said: "I'd like to thank those who have assisted with our investigation so far. We continue to carry out enquiries and I'd encourage anyone who believes they may have been the victim of a similar fraud to contact police on 101."
Meanwhile police have flagged up details of another scam which involves three roving conmen in a white van.
Their crimes came to light after it emerged that a 62-year-old man from Dumbarton had been defrauded out of a five figure sum.
The trio who spoke with strong Irish accents, had promised to undertake work on his property and had been turning up at his address to collect cash for multiple quotes since the month of April.
However, the work was not undertaken and the victim called police last week.
Officers believe that others may have been conneed too - and are warning householders across the Central Belt not to engage with these men under any circumstances.