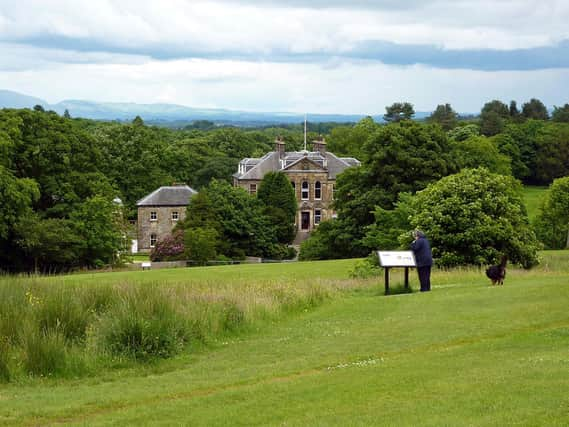 The "disturbing" mini-film was widely viewed via social media but officers quickly intervened to find both the victim and the alleged perpetrators.
Police have now revealed that the alleged incident took place in the underpass in Glenhove Road last Thursday (May 7) and that a 14-year-old boy was set upon by a five-strong gang .
And they have been charged with a range of alleged offences after being identified by the footage that they had filmed.
Confirming that his officers were swiftly alerted to the footage and that the victim had been traced, Communities Inspector Neil MacLeod said: "His injuries were not life-threatening but there is no doubt the incident could have resulted in more serious injury.
"Five local male youths aged 15, 13 and three 14 year-olds have since been traced and charged with assault, possession of offensive weapons and breach of the peace.
"There is no doubting that the footage was a disturbing view. The perpetrators have taken an absolute liberty with this 14 year-old boy who was very lucky to escape without more significant injuries.
"The youths involved and their parents/guardians have been advised that the matter is being reported to the procurator fiscal for consideration."
Meanwhile the inspector had this message for parents and guardians in Cumbernauld and Kilsyth.
He added : "I would ask that they take some ownership on where their children are of an evening and who they are with, especially in light of the current social distancing regulations.
"Officers have been advised to intervene with any groups of youths seen to be congregating and if police enforcement is required then this will be done directly through the relevant parent or guardian."
The warning also follows reports that a key beauty spot in Cumbernauld has acted as a magnet for those flouting both lockdown and laws on alfresco drinking, at the same point that restrictions on movement were introduced for another three weeks.
The area in question is the normally tranquil surroundings of Cumbernauld House Park and its adjacent glen.
Telltale signs of litter and broken glass are also proving to be an environmental hazard to this treasured green space with reports of louts shattering their empties on the stumps of the trees that grow nearby.
Police say they will be upping patrols in this area to stamp the trend out.