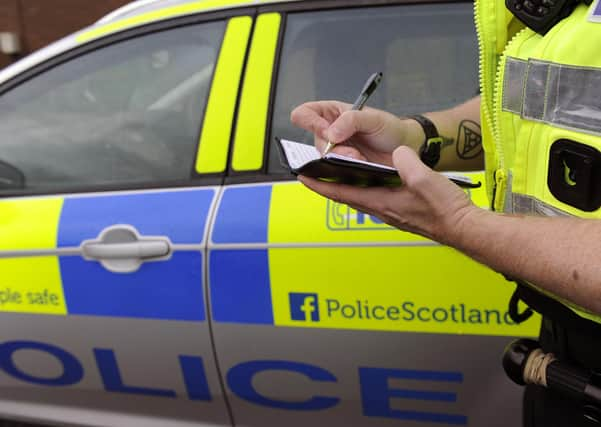 Additional details emerged of a spree of destruction at the chapel - which has also created a climate of fear in the wider streets.
Officers confirmed that the church wall had been blighted by anti-Catholic graffiti and that six windows were been broken prior to that - which have cost more than £1500 to replace in total.
Saddened Parish priest Father John Campbell who splits his pastoral duties between St Lucy's and his base at Sacred Heart in Kildrum said that moves were afoot to acquire CCTV.
He added: "This is because is not just the church that has been affected by this behaviour. Many people who live around the end of the Pine Path coming down from the shopping centre and Almond and Hornbeam have expressed fears of being around here at night time.
"Youths gather on the star case at the end of our car park and generally make a nuisance of themselves."
Communities inspector Neil MacLeod confirmed: "Unfortunately the church was subject of graffiti of a sectarian variety. As such we've recorded the report as being a hate crime and enquiries are ongoing.
"The incident took place between 4.30pm on Friday, December 4 and 8am on Saturday, December 5
"We are appealing to anyone with any knowledge of who may be responsible to contact police on 101 quoting crime number NC00601220.