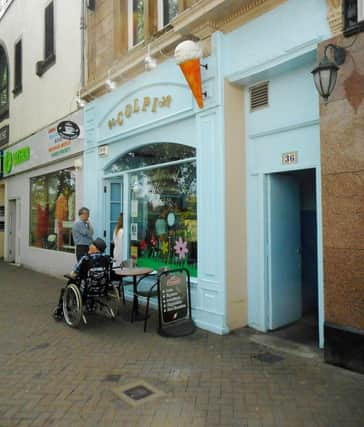 Local people were left sickened after the slogan "All Taigs Are Targets" was stuck on the posts at Grampian Way in Baljaffray.
One local man said: "I have been a Bearsden resident most of my life. In over 35 years of living here I have never seen this sort of sectarian bile in the area.
"Sectarianism needs to be highlighted and called out in all forms."
A police spokesperson told the Herald this type of sickening behaviour would not be tolerated.
He added: "We were made aware of them and had them removed after informing East Dunbartonshire Council.
"This hate crime is being investigated. We will not tolerate this unacceptable behaviour and appeal to anyone who witnesses this type of thing to get in touch with their local police station on 101."
The word Taig is considered by many to be an offensive ethnic slur and a derogatory term for a Catholic or Irish Nationalist.